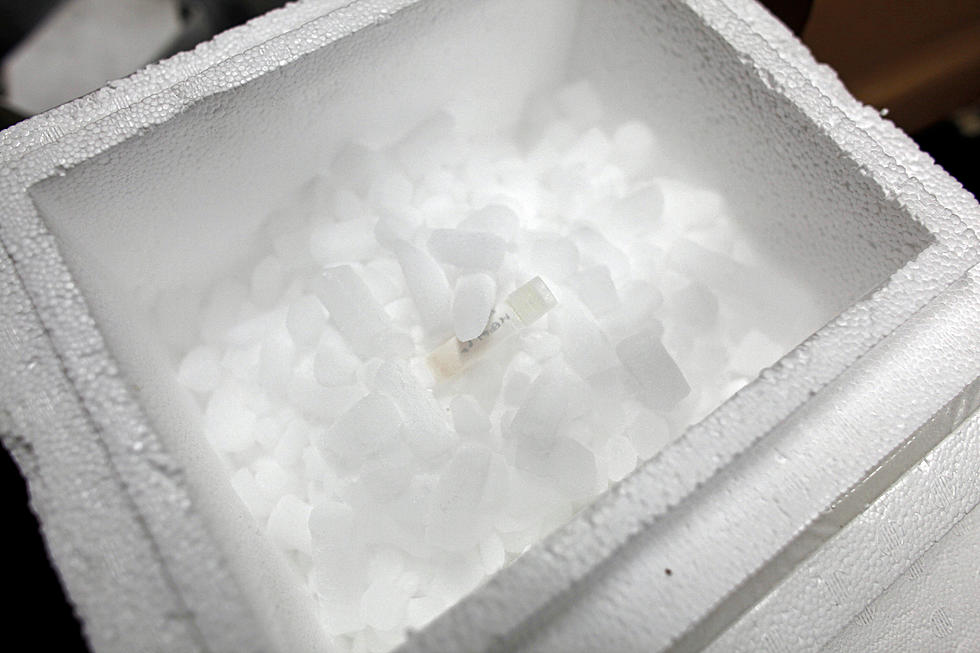 Couple Delivers Baby Using Embryo Frozen for 15 Years
Photo by Darren Hauck/Getty Images
(WCTV) A Florida couple is sharing the story of their handsome baby boy in hopes that people all around the world will be inspired and never give up on having a child. You see, Amanda and Jeremy Lewand used an embryo that had been frozen for 15 years.
Amanda and Jeremy Lewand wanted a baby so badly and had tried everything they thought possible for four years with no success. That is until their doctor suggested using a frozen embryo. The Lewand's decided to go for it.
The couple wanted an embryo that best matched their characteristics.
We wanted a child that somewhat resembled our physical characteristics, so we wanted dark hair.-Amanda Lewand to WCTV

 
Jeremy Lewand was very much involved in the process.
We were given some basic personality characteristics and medical history, as well as physical characteristics. And those are some of the things we used to determine which profile we were going to pick.- Jeremy Lewand to WCTV

 
The 15-year-old embryo was likely leftover from other couples trying to have a baby. The adoption program uses approximately 50 donor couples. When couples have leftover embryos, other qualifying couples looking to have a baby can pick one. The embryo selected by the Lewands was cryopreserved in August of 2005. The Florida couple used the Florida Institute of Reproductive Medicine.
The adopted embryo was planted into Amada Lewand.
It was all worth it. After going through infertility, we had longed for a child so bad.-Amanda Lewand to WCTV
Baby Noah is doing well. Dad says he has an easy-going personality and the couple is adjusting to being new parents. The Lewands encourage all couples trying to have a baby to never give up.
KEEP READING: What were the most popular baby names from the past 100 years?