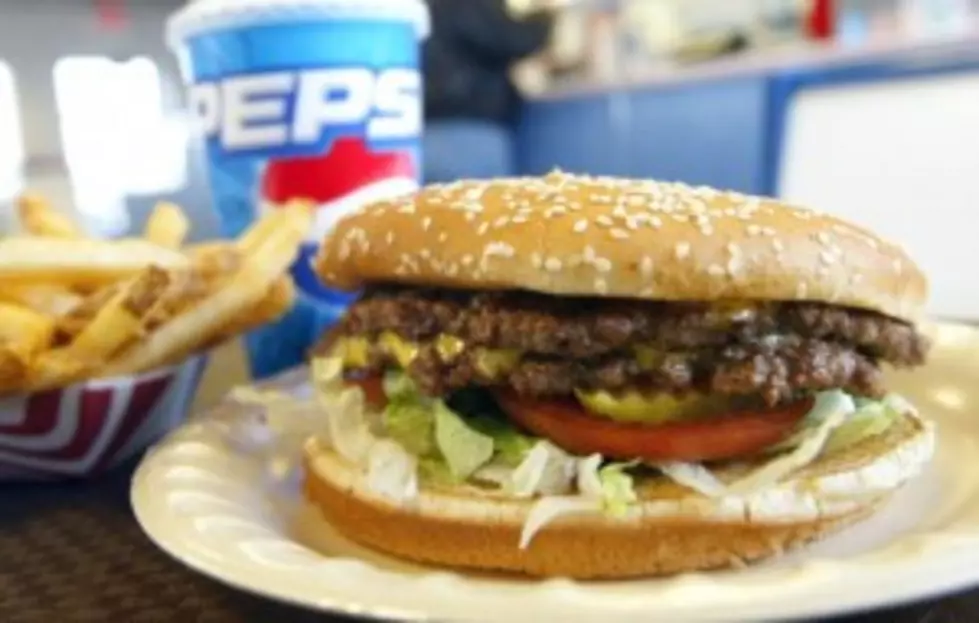 What Would You Pay For A Burger?
Justin Sullivan/Getty Images
We Americans LOVE burgers! I'm no exception. I've told you about some of the variations I've come up with, a "Healthy" Ground Sirloin Burger, Chicken Sausage Burger w/ spinach & feta cheese, even a Bacon Cheeseburger Omelet.  Zagat polled over 1,000 people about burger-eating habits. The respondents reported that they eat a burger an average of once a week.  To the question, "How much are you willing to spend on a burger, 29% said under $10.00, 50% were willing to spend $10.00 to $14.99. Only 8% were willing to spend $20.00 or more.
A few years ago, my son & I went to an Astros game. Two room service burgers & a sprite at the Hilton down the street from Minutemaid Park were $48.00. They were good, but.....
Favorite topping was cheese @ 82%. Favorite condiments were ketchup (66%) and mustard (47%).  Fourteen percent prefer to make their burgers at home. That's what I like best, but I have to admit a weakness for the "Big Pete" at Pete's On Johnston.