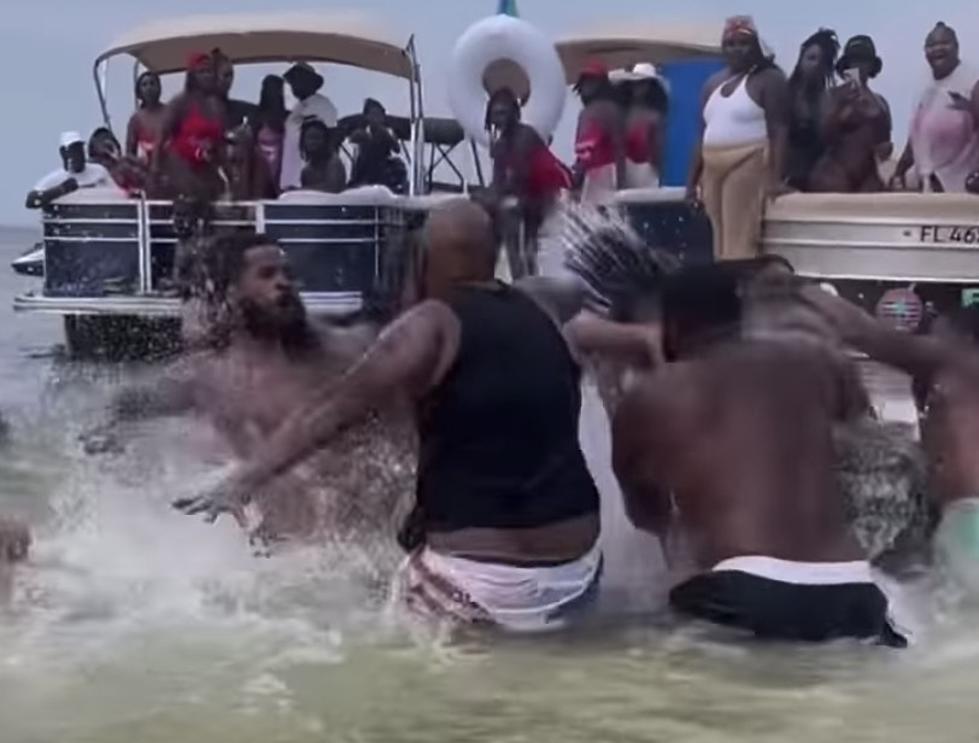 Massive Brawl Breaks Out at Crab Island in Destin, FL [VIDEO]
Lokey Koo
For the second time in less than a week, we have another video of a fight at Crab Island in Destin, FL.
A large fight broke out in the shallow water of Crab Island, where many people go to relax and enjoy the water, between two large parties and this fight was ugly.
You can see people being punched and pushed down in the water, and at one point a man jumped on a boat to go after someone.
While two people were fighting you see one man grab a glass bottle and hit someone on the head with it.
There's no explanation as to why this fight started, but again, it is sad to see this type of behavior when people are out there attempting to enjoy their vacation.
While there may not be much security at the popular sandbar in Destin, FL., I do anticipate that you will soon see more secuirty on the water after these two incidents.
Some may find the actions and language in the video below to be offensive, you have been warned.
As we reported, this isn't the first fight we've seen from the popular stop in Destin, FL this summer.
Sadly, this fight broke out in the exact same location just a few weeks ago.
What Are the Signature Drinks From Every State?