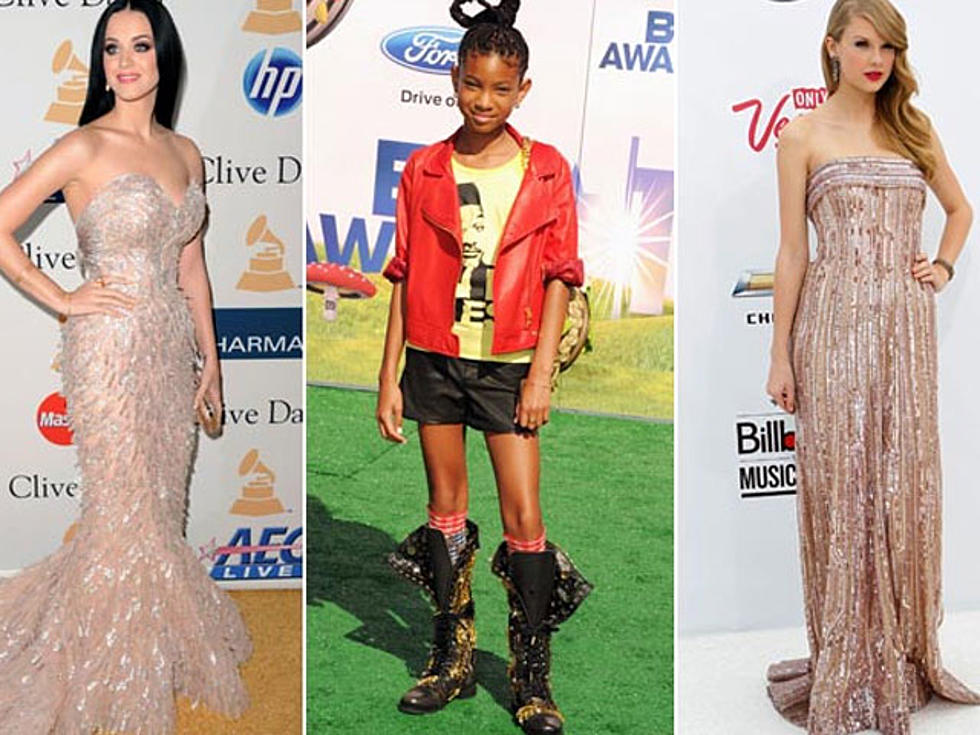 Willow Smith, Katy Perry, and Taylor Swift Top List of Vogue's American Fashion Icons
For most of us, our pre-teen years aren't exactly loaded with fashion choices we grow up to be proud of -- but then, most of us aren't Willow Smith.
The votes, naturally, were cast by leading fashion designers, who weighed in on their top choices. For Derek Lam, Willow was a natural for the list because of her "Naturally talented, charismatic, unblemished optimism, with the whole wide world open to her possibilities and abilities." He added, "I think she is the future-forward American icon."
Meanwhile, Tommy Hilfiger found himself torn between Perry and Swift, saying of the duo, "With Taylorís energetic charisma and Katyís edgy charm, they look as good in a casual summer dress as they do on the red carpet."