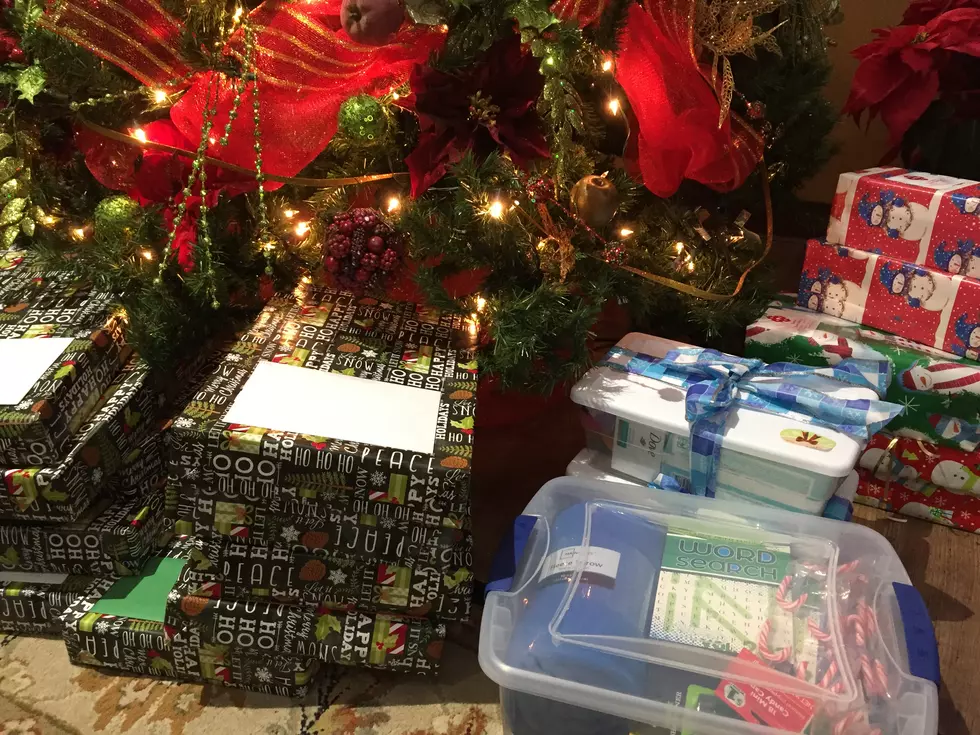 Shoeboxes For Seniors A Huge Success, Thank You Acadiana [VIDEO]
Townsquare Media, Staff Photo
Many nursing home residents have no family nearby. Some have outlived their children and all their friends. The most needy will not receive a single gift this Christmas.  We asked for your help Acadiana and again this year, you answered our plea.  Shoeboxes For Seniors will make hundreds of needy seniors in our community feel special this Christmas.
From little girls Claire and Vivian, to a group of coworkers in the Department of Health office, to Julana Senette who brought in a truck from the Morgan City area and individuals who brought in one shoebox at a time, thank you for making this Christmas special for senior citizens all over the Acadiana area.
Thanks to The Blake at 400 Polly Lane for being one of our drop off points this year.  And a very special thank you to the Cajun Area Agency on Aging for making sure each shoebox was placed in the hands of a needy senior.
Many people have asked about the deadline for dropping off shoeboxes.  Officially December 21st was the last day, but we will make sure all shoeboxes that come in late, get to the Cajun Area Agency on Aging for distribution.
Thank you Acadiana.  Once again, you've proven that this is the best place on earth.
Group From Morgan City Dropping Off Truck Load Of Shoeboxes