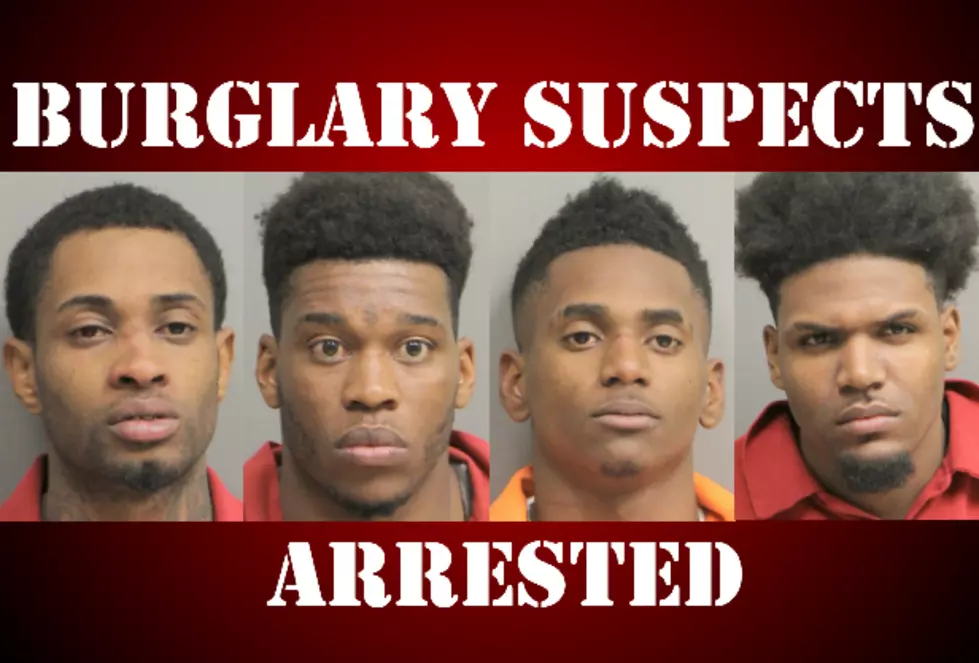 Rayne Home Burglary Foiled; 4 Suspects Booked
Rayne PD Photos
Four suspects are behind bars after a home invasion and attempted burglary yesterday.
The suspects each face a host of charges after Rayne Police Chief Carroll Stelly says they broke into a home where there were two children inside and tried to haul off a loot of the homeowners' belongings.
The planned burglary was immediately foiled by a concerned caller and quick police response by the Rayne PD.
Once police arrived, they located the children--a 14-year-old girl and a 7-year-old boy-- who were home alone due to an illness.
Meanwhile, the suspects attempted escaping through a window. One of them was captured at the scene, while the other three were apprehended after fleeing into a wooded area nearby.
Police located a semiautomatic pistol, stolen from a home burglary in Lafayette in 2014. The suspects arrived at the scene in a pickup truck registered in Texas that was reported stolen from St. Landry Parish in 2016.
The suspects arrested are:
23-year-old Darius Ballard. of Carencro
20-year-old Patrick Henderson, of Scott
24-year-old Curley Hines, of Lafayette
20-year-old Lawrence Hunter, of Lafayette
They were all booked into the Acadia Parish Jail on the following charges:
Aggravated Burglary
Resisting an Officer
Possession of a Stolen Firearm
Possession of a stolen vehicle
Stelly said both Henderson and Hunter are currently on parole for previous crimes. Detainers--preventing them from bonding out--have been placed on both suspects by agents with the Louisiana Department of Probation and Parole.