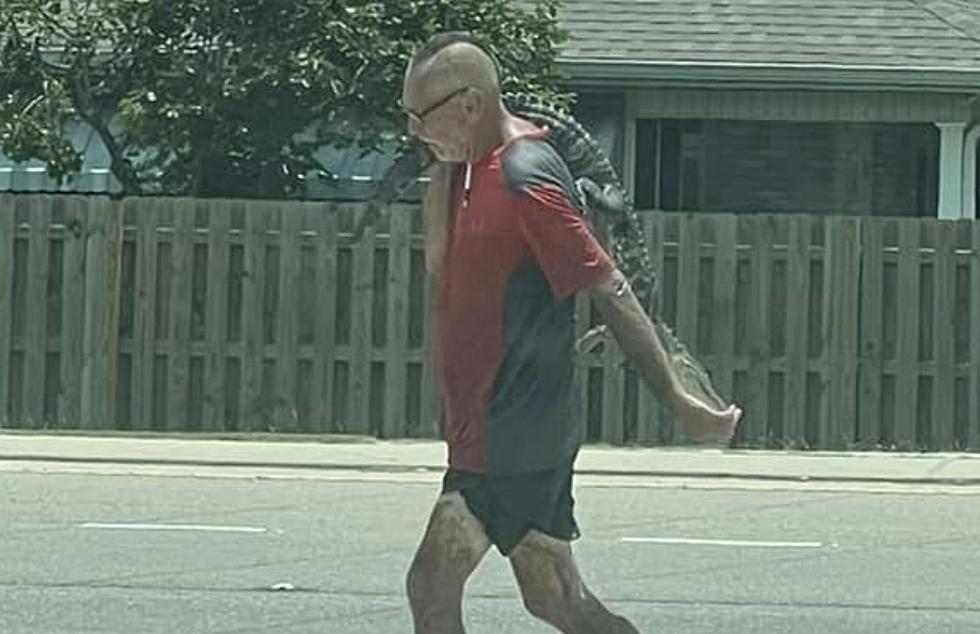 Man Seen Walking With Alligator Over Shoulder in South Louisiana [PHOTOS]
MoniqueAngel Washington
The heat may be getting to some in South Louisiana.
A few photos shared by MoniqueAngel Washington on social media appear to show a man walking along a roadway with a small alligator over his shoulder.
The man in one photo seems to be "petting" the gator that he has over his shoulder and he does not seem bothered by the reptile.
The photos were reportedly taken on Canal Blvd. in Thibodaux, La.
Police did ultimately catch up to the man and according to the social media post, animal control intervened and took the alligator from the man.
There's no word if this alligator belonged to his man or if he found it and was walking with it down the road.
Some on social media debated whether or not the alligator was dead, but as some suggested, by the position of the gator's head at times it seemed to be alive.
Still, what a very unusual thing to see.
In a second post, here's the police talking to the man who had the alligator over his shoulder.
Plant Some Of These In Your Idaho Garden to Keep Mosquitoes Away
As we previously told you, mosquitoes are the most
dangerous creatures on earth
. If you want to keep them away from you're yard, these plants can help!