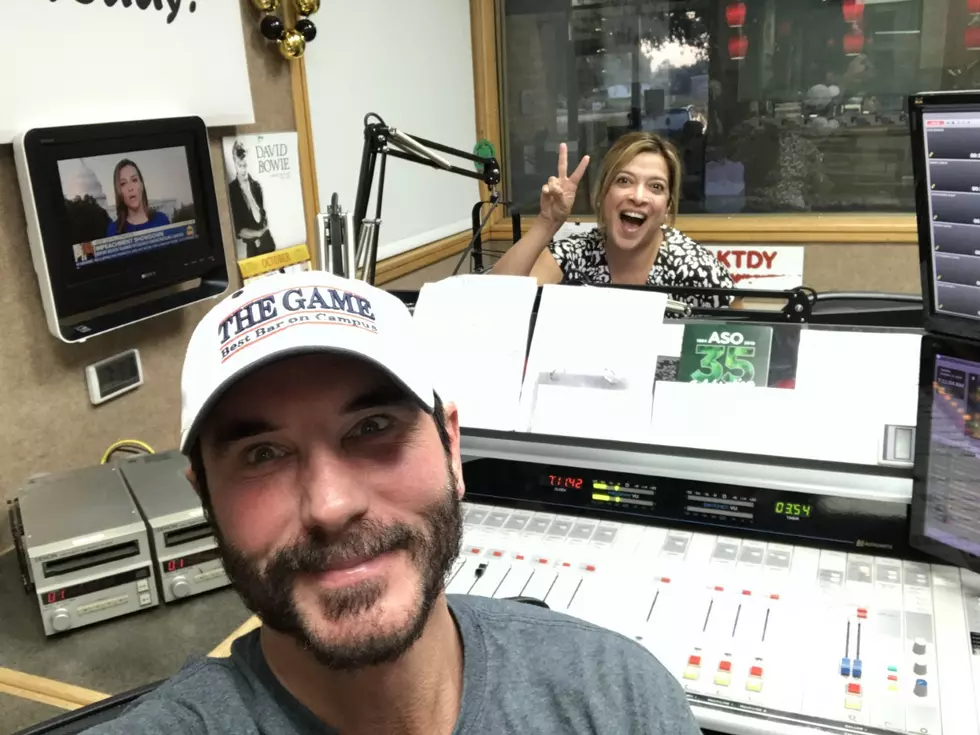 Good Morning Sugahs, October 15, 2019
Staff Photo
Good morning Sugahs.  The KTDY/Aire Serv of Lafayette Secret Sound is up to $693.00.  Jenn and I will play the Secret Sound for you at 7:20 AM and take caller 9 at 237-KTDY to win.  Jenn will giveaway another mammogram and "boobie" prizes at 9:20 AM.  Today on the radio we're talking about the poisoning at STM and the gas station clerk in Carencro who's getting a lot of attention for her good deed.  Today, 60% chance for rain, 82.
159 years ago - In 1860, 11-year-old Grace Bedell of Westfield, New York, wrote presidential candidate Abraham Lincoln a letter suggesting he would look better if he grew a beard.
68 years ago- In 1951, "I Love Lucy" premiered on CBS.  It ran for six seasons, then returned for another three seasons as the "Lucy and Desi Comedy Hour".  Both have been on for almost 7 decades as reruns.
66 years ago - In 1953, Winston Churchill won the Nobel Prize in Literature.   
43 years ago - In 1976, Bob Dole and Walter Mondale held a debate in Houston, it was the first debate of it's kind.  That meeting paved the way for the type of political debates we have today.
41 years ago - In 1978, Toto released their self-titled debut album, featuring their smash hit "Hold the Line". 
29 years ago - In 1990, Mikhail Gorbachev was awarded the Nobel Peace Prize for being instrumental in bringing the Cold War to an end.
28 years ago - In 1991, Clarence Thomas won Senate confirmation for the Supreme Court with a vote of 52-48.
16 years ago - In 2003, China launched it's first manned space mission.  Yang Liwei, aboard Shenzhou 5 spacecraft, spent 21 hours in space.
10 years ago - In 2009, Richard and Mayumi Heene claimed their six-year-old son Falcon was trapped in a balloon 7,000 above the ground.  It wasn't true.
Kimberly Schlapman is 50.
Sarah, Duchess of York is 60.
Penny Marshall (1943 - 2018)
Lee Iacocca (1924 - 2019)
Pregnancy And Infant Loss Remembrance Day
Pro-Life Day Of Silent Solidarity
Latino Aids Awareness Day
• 16 days until Halloween
• 19 days until Daylight Saving Time Ends
Today:  60% chance for rain, 82.
Tonight:  Cloudy, showers likely, 69.
Wednesday:  40% chance for rain as the cool front pushes through, 75.
Thursday:  Cool and dry, 72.
Friday:  20% chance for rain, 80.
Saturday:  40% chance for rain, 84.
Sunday:  40% chance for rain, 84.