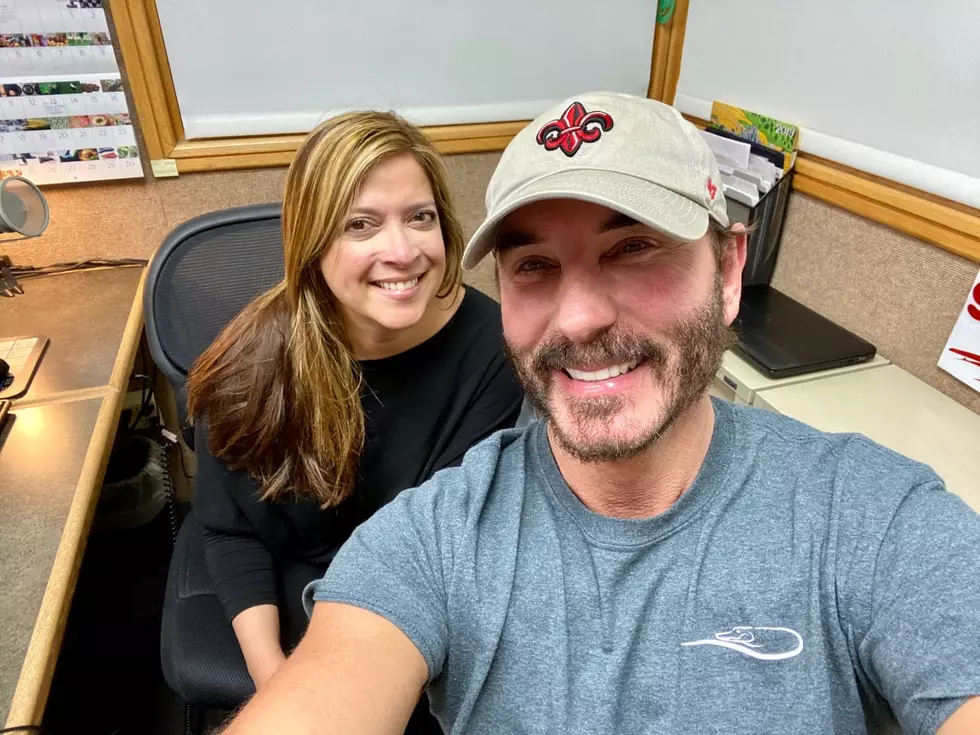 CJ and Jenn's Everything you Need to Know for Tuesday, May 26
Staff Photo
Good morning Acadiana. Well, the long holiday weekend is over...darn. Bad news on the Coronavirus/COVID-19 battlefront. 19 states this morning are reporting an increase in the number of people testing positive.
124 years ago - In 1896, the Dow Jones Industrial Average first appeared in the 'Wall Street Journal'.
42 years ago - In 1978, the casino in Atlantic City opened. It is the Resorts Atlantic City casino and it is still open.
26 years ago - In 1994, Bob Barker admitted to caressing the breasts of 'Price Is Right'  model Diane Parkinson.
26 years ago - In 1994, Michael Jackson and Lisa Marie Presley got married. It only lasted 20 months. Lisa Marie said the marriage was totally normal.
15 years ago - In 2005, Eddie Albert who you may remember from 'Green Acres' died of pneumonia. He was 99.
11 years ago - In 2009, the California Supreme Court voted to uphold Proposition 8.  That meant that gay marriage was still illegal in California.
11 years ago - In 2009, Mike Tyson's lost his 4-year-old daughter Exodus. She had accidentally hung herself with the power cord of the family treadmill one day prior.
Isaac Slade is 39. Lead singer of The Fray.
Elisabeth Harnois is 41. Morgan Brody on 'CSI'.
Lauryn Hill is 45. Singer.
Matt Stone is 49. Co-creator of 'South Park'.
Helena Bonham Carter is 54. Actor.
Lenny Kravitz is 56. Singer, actor.
Bobcat Goldthwait is 58. Comedian.
Philip Michael Thomas is 71. Actor.
Hank Williams Jr. is 71. Country music legend.
Stevie Nicks is 72. Legendary pop singer.
Brent Musburger is 81. Retired sportscaster.
Peter Cushing (1913 - 1994) Actor.
Levon Helm of The Band. (1940 - 2012) Drummer, actor.
Miles Davis (1926 - 1991) Jazz legend. James Arness  (1923 - 2011) Hollywood legend.
Jay Silverheels (1912 - 1980)  Tonto on 'Lone Ranger'.
John Wayne (1907 - 1979) The Duke. Known for his role in Westerns. Legend.
Sally Ride (1951 - 2012) The first American woman in space.
26 days until Father's Day.
39 days until Independence Day.
101 days until Labor Day Weekend.
Today: 60% chance for rain, 86.
Tonight: 50% chance for rain early evening, 68.
Wednesday: 40% chance for rain, 85.
Thursday: 30% chance for rain, 87.
Friday: 40% chance for rain, 87.
11 Overhyped Tourist Destinations