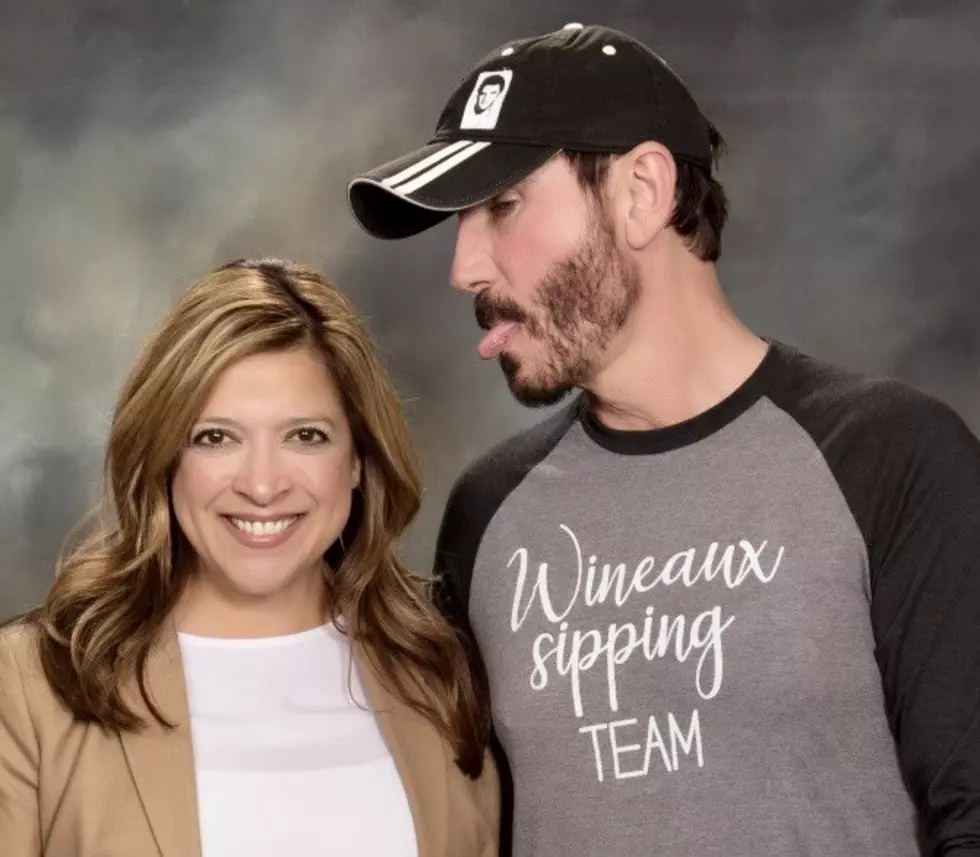 CJ and Jenn's Everything you Need to Know for Wednesday, May 20
Staff Photo
Good morning Acadiana. Happy Hump Day. Acadiana is starting to open, traffic is awful again and we're on the heels of Memorial Day Weekend. So let's have some fun. Do your kids think you're old? We've put together a list of "Things Old People Do That Drives Young People Crazy". Start your day off with a laugh!
Emergency Medical Services For Children Day
710 years ago - In 1310, for the first time in the history of shoes, shoemakers started making a shoe for the left and right foot cut from a separate pattern. Until 1310 the left and right shoe were exactly the same.
514 years ago - In 1506, Christopher Columbus died.
147 years ago - In 1873, Levi Strauss and Jacob Davis received a patent for Blue Jeans with Copper Rivets.
100 years ago - In 1920, the first radio to play regular programming (like now) hit the air in Montreal, Quebec, Canada. The station was XWA.
93 years ago - In 1927, Charles Lindbergh took off from New York in 'The Spirit of St. Louis.
88 years ago - In 1932, Amelia Earhart became the first woman to cross the Atlantic in a plane.
31 years ago - In 1989, Gilda Radner died in L.A. of ovarian cancer at age 42.
27 years ago - In 1993, more than 80 million people watched the final episode of 'Cheers'.
22 years ago - In 1998, Frank Sinatra was laid to rest.
9 years ago - In 2011, "Macho Man" Randy Savage died of a heart attack, he was only 58.
8 years ago - In 2012, Robin Gibb of The Bee Gees died from cancer at 62.
Jack Gleeson is 28. Joffrey on 'Game of Thrones'.
Jon Pardi is 35. Country music singer.
Rachel Platten is 39. 'Fight Song'.
Busta Rhymes is 48. Rapper.
Tony Stewart is 49. NASCAR great.
Mindy Cohn is 54. Natalie on 'The Facts of Life'.
Tony Goldwyn is 60. Actor.
Bronson Pinchot is 61. Comedian, actor.
Jane Wiedlin is 62. Go-Go's guitarist.
Joe Cocker  (1944 - 2014) Singer.
Jimmy Stewart  (1908 - 1997) Actor.
2 days until Memorial Day Weekend.
32 days until Father's Day.
45 days until Independence Day.
Today: Humid. 30% chance for rain, 85.
Tonight: Humid. Mostly cloudy, 71.
Thursday: Humid. 10% chance for rain, 89.
Friday: Humid. 20% chance for rain, 88.
Saturday: 50% chance for rain, 87.
Sunday: 60% chance for rain, 86.
Memorial Day: 60% chance for rain, 83.
7 Places to Find the Best Boudin in Acadiana