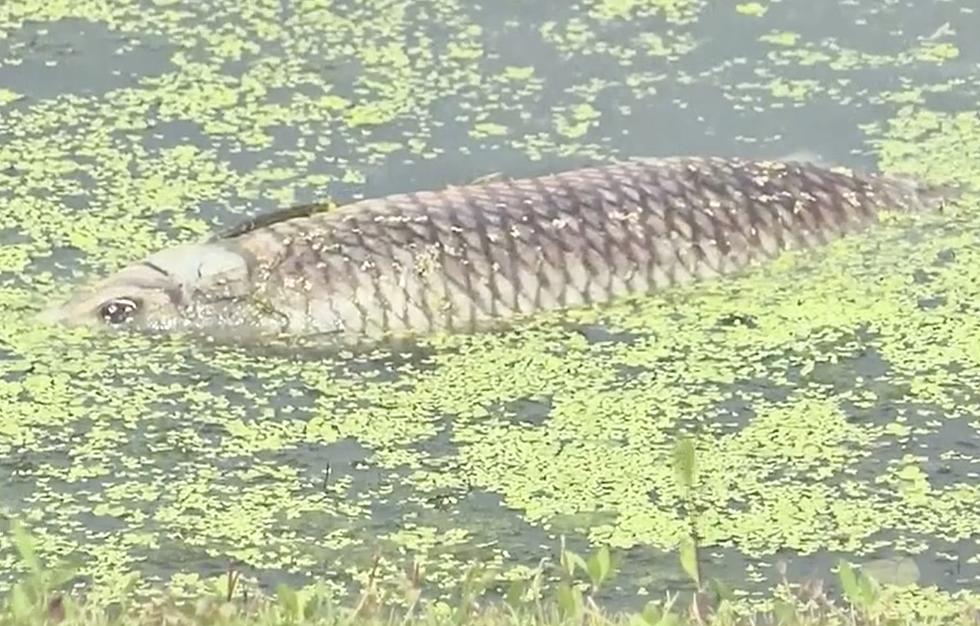 Thousands of Dead Fish Float to Surface of Pond in Louisiana [VIDEO]
WAFB-TV
Thousands of dead fish surface in a pond in Prairieville, Louisiana.
WAFB-TV did a report from a neighborhood pond in Prairieville, and you can see a large amount of dead fish in this neighborhood pond.
A woman who lives near the pond tells the Baton Rouge television station that she thought the fish in the pond were feathers from geese in the pond. That's how many fish died in the pond.
So now the question is, what killed all of these fish in the pond?
A low amount of oxygen in the water could be the cause or perhaps even chemicals that were dropped into the water.
According to the report here, a waste treatment plant is near the pond and water from the pond is now being tested to see if it has been contaminated.
For those who live near this privately owned pond, that has to have a very strong stench coming from it, they are responsible for hiring someone to remove the dead fish in it.
Click on the photo below to see the amount of dead fish in this Louisiana pond.
States with the most registered hunters
Stacker
analyzed data from the U.S. Fish and Wildlife Service to determine which states have the most registered hunters. Read on to see how your state ranks on Stacker's list.