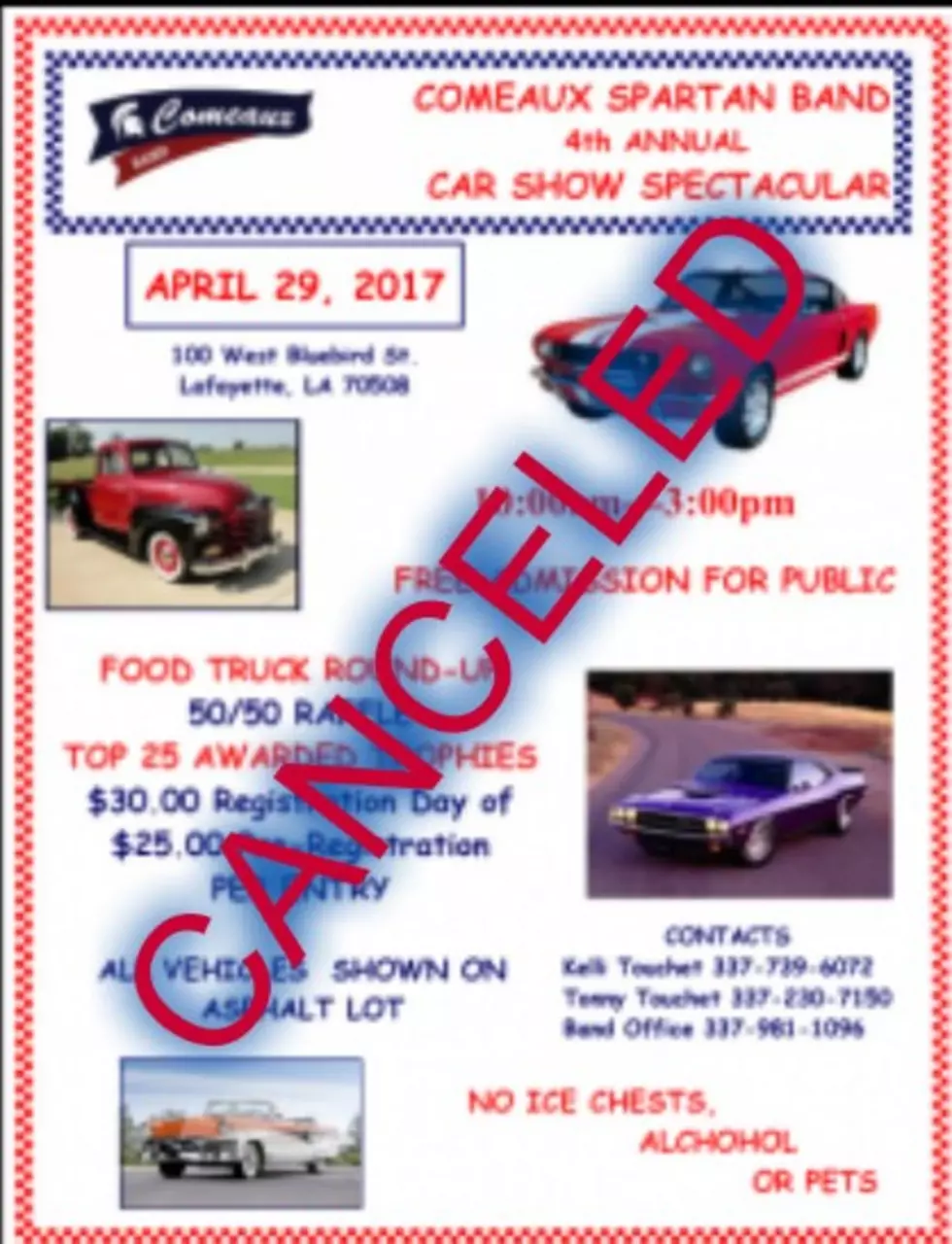 Comeaux Band Car Show Canceled
Comeaux Car Show Canceled
Comeaux High Band has canceled its car show for April 29, 2017.
The Comeaux Spartan Band's 4th Annual Car Show Spectacular was to be held at the school (100 W Bluebird St), from 10 am - 3 pm tomorrow, but due to the election, the car show is canceled. (No other events can occur at polling places on the day of an election.),
The date for the re-scheduled car show will be announced after details are complete.
For more information, contact Kelli Touchet at 337-739-6072 or the band office at Comeaux High at 337-981-1096.