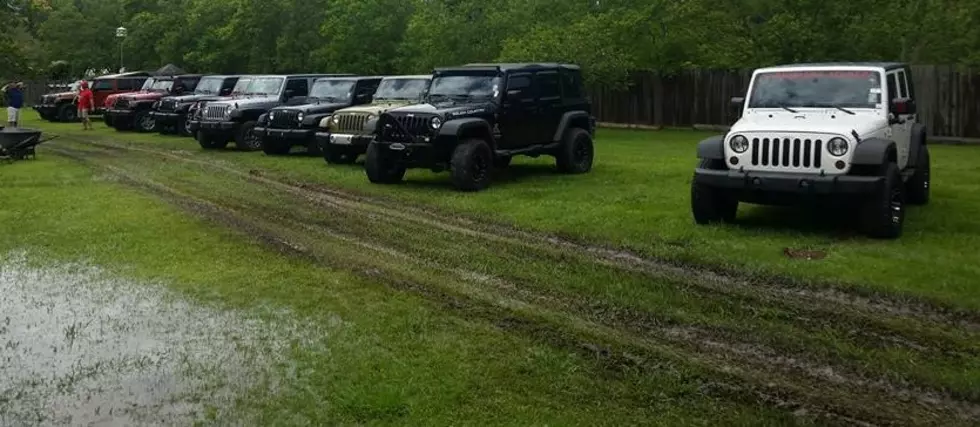 La Jeepers Present: Wild Side Ride & Car Show June 12
Photo by Brian Buckshot Hoffpauir
The Louisiana Jeepers present the 2021 Wild Side Ride & Car Show, June 12, to benefit the Louisiana Organ Procurement Agency.
The Louisiana Organ Procurement Agency (LOPA) is the federally designated organ and tissue recovery organization for the state of Louisiana. From facilitating donation and transplantation to providing resources to grieving families. LOPA works to make sure every gift of donation has the greatest impact. - LOPA
The car show will take place at Parc Hardy in Breaux Bridge, with gates opening at 7:30 am. The Wild Side Ride will begin at Courtesy Jeep in Breaux Bridge, departing at 9:30 for a nice ride through scenic St. Martin Parish. The ride will end at Parc Hardy, with all registered riders receiving lunch, a goody bag, and a sticker to commemorate the event.
You can register now to participate in the event, either by filling out the online form and paying through Venmo, printing the form and mailing it in with your check, or carrying the completed registration form with you to the event and paying that day.
The Wild Side Ride & Car Show is open to all vehicles and motorcycles, and is being presented by Louisiana Jeepers, a non-profit organization established in 2006 by a few local Jeep owners which has grown over the years to be one of the largest clubs in Louisiana. The members of Louisiana Jeepers consist of family and friends who love on/off-road adventures and the great outdoors. Their mission is to help support local charities and to provide a fun, clean, family atmosphere while treading lightly on the environment.
If you are a Jeep owner or are planning on purchasing a Jeep, the Louisiana Jeepers is a great organization to join. Community-driven and family-friendly, the club has frequent events aimed at making Acadiana a better place.
What You Need to Prepare Your Dog for a Road Trip
10 Vehicles I've Always Loved
LOOK: See the iconic cars that debuted the year you were born