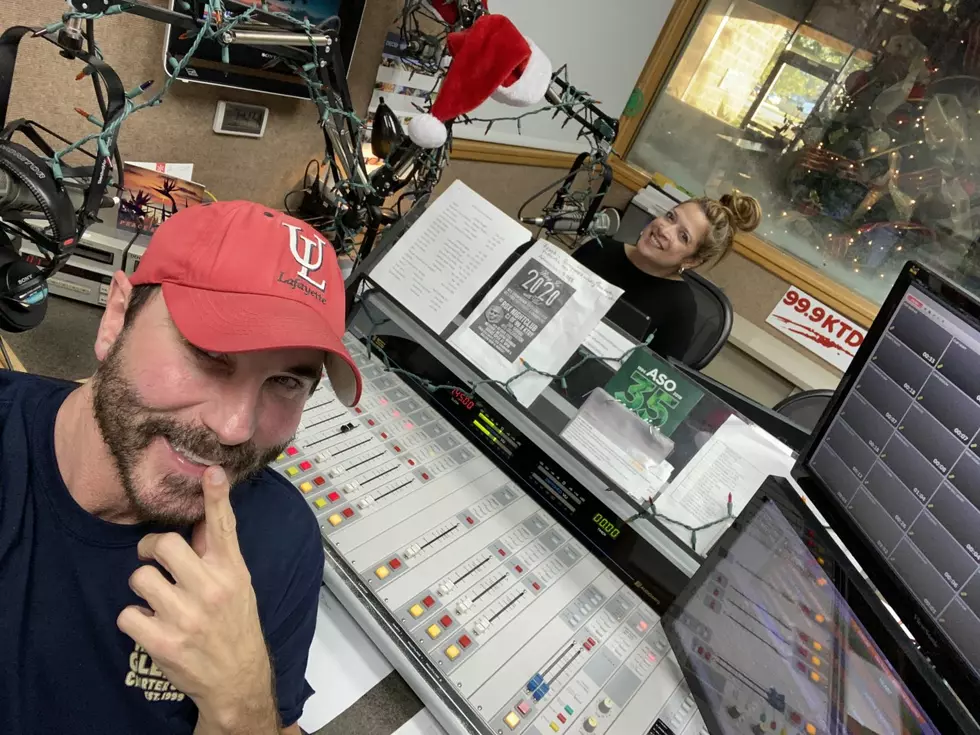 CJ And Jenn's What You Need To Know For December 31, 2019
Staff Photo
Happy New Year's Eve Sugahs.  Tonight is the night, ring in 2020 at Rox Night Club in Cypress Bayou Casino.  Over $5000 in prizes, no cover, balloon drop and complimentary champagne at midnight.  CJ from CJ and Jenn in the Morning on KTDY and guest DJ, Dave Steel, will make sure it's a good time.  Here's what else you need to know before you leave the house this morning.
Today is National Make Up Your Mind Day, Universal Hour Of Peace, Champagne Day, No Interruptions Day and Leap Second Time Adjustment Day.
In 1879, Thomas Edison demonstrated his electric incandescent light by illumination some 40 bulbs at his lab in Menlo Park, New Jersey.
In 1938, The first breath test for drivers was introduced in Indianapolis.  It was called the 'Drunkometer'.
In 1946, President Harry S. Truman officially proclaimed the end of hostilities in WWW II.
In 1961, The Beach Boys played their first gig in Long Beach, California.  They earned $300.
In 1973, AC/DC made their on-stage debut in Sydney, Australia.
In 1984, Drummer Rick Allen of Def Leppard lost his left arm in a car crash near his home in England.
In 1985, singer Ricky Nelson and six other people were killed when fire broke out aboard the DC-3 they traveling in to perform for a New Year's Eve celebration in Dallas.
In 2005, Dick Clark returned to his 'New Year's Rockin' Eve' broadcast after missing the previous year because of a stroke.
CELEBRITY BIRTHDAY
Sir Anthony Hopkins is 81.
Rock and Roll Hall of Fame member Andy Summers (The Police) is 76.
Actor Ben Kingsley is 75.
Singer/dancer Psy, born Park Jae-sang, is 41.
John Denver (1943 - 1997).
New Year's Day is tomorrow.
20 days until Martin Luther King, Jr. Day.
Tonight: Partly Cloudy, 37.
New Year's Day: 10% chance for rain late, 59.
Thursday: 90% chance for rain, 68.
Friday: 20% chance for rain early, 67.