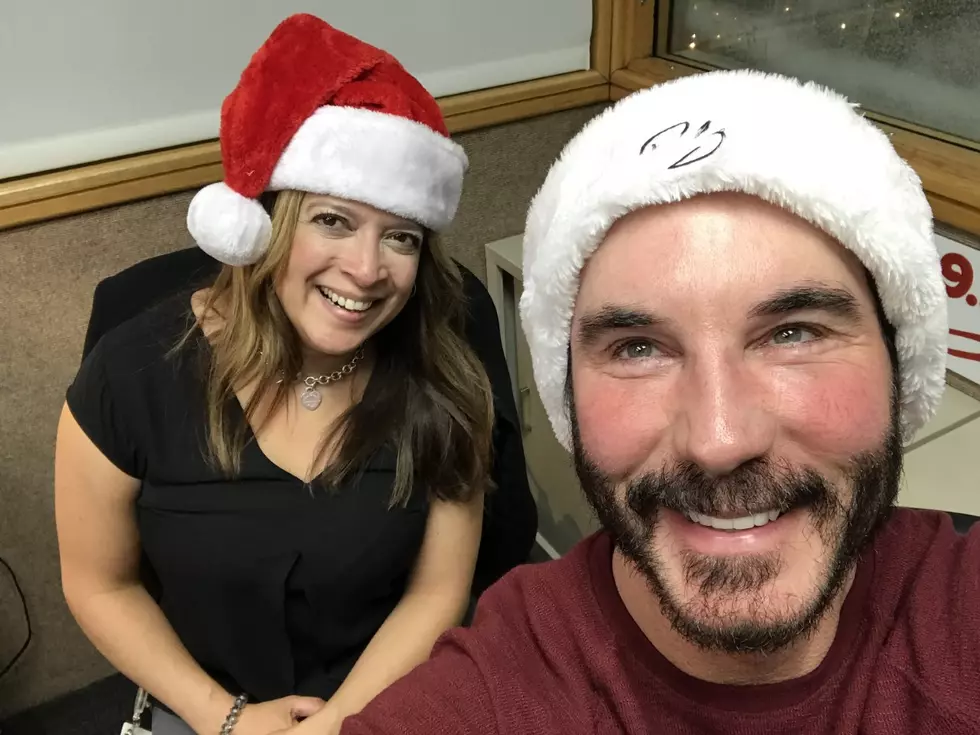 CJ And Jenn's Today In History For November 12, 2019
Staff Photo
Boy, it's cold outside. Feels like Christmas is on the way, doesn't it? Today we'll only get up to about 44 but it'll feel a lot colder. Tonight we're down to 26.
Today is National Chicken Soup For The Soul Day, today might be a good day to evaluate our lives.
160 years ago - In 1859, 21-year-old Jules Leotard made his flying trapeze debut in Paris.  He the guy who designed and named the "leotard".
86 years ago - In 1933, a guy named Hugh Gray was walking along the shores of Loch Ness when the waters erupted and a large creature appeared in the mist. He captured the first photo of the Loch Ness Monster. He took five pictures but after developing the film, four of the pictures were blank.
65 years ago - In 1954, Ellis Island closed. Ellis Island opened in 1892 and processed over 20 million immigrants.
35 years ago - In 1984, Madonna released her biggest-selling album ever, "Like A Virgin", featuring "Material Girl" and the title track.
32 years ago - In 1987, the American Medical Association stated that it's unethical for any doctor to refuse a patient treatment if diagnosed with AIDS or is HIV-positive.
26 years ago - In 1993, "The Three Musketeers" was released.
26 years ago - In 1993, Michael Jackson announced he was canceling his world tour because he had become addicted to painkillers.
23 years ago - In 1996, Snoop Dogg released "Tha Doggfather".
20 years ago - In 1999, Kevin Smith's "Dogma" was released.
17 years ago - In 2002, Pearl Jam released their seventh album, "Riot Act".
Princess Grace of Monaco/ Grace Kelly  (1929 - 1982).
Chicken Soup For The Soul Day
Pizza With The Works Except Anchovies Day 
9 days until the Great American Smokeout
16 days until Thanksgiving
WEATHER
Thursday: 40% chance for rain, 53.