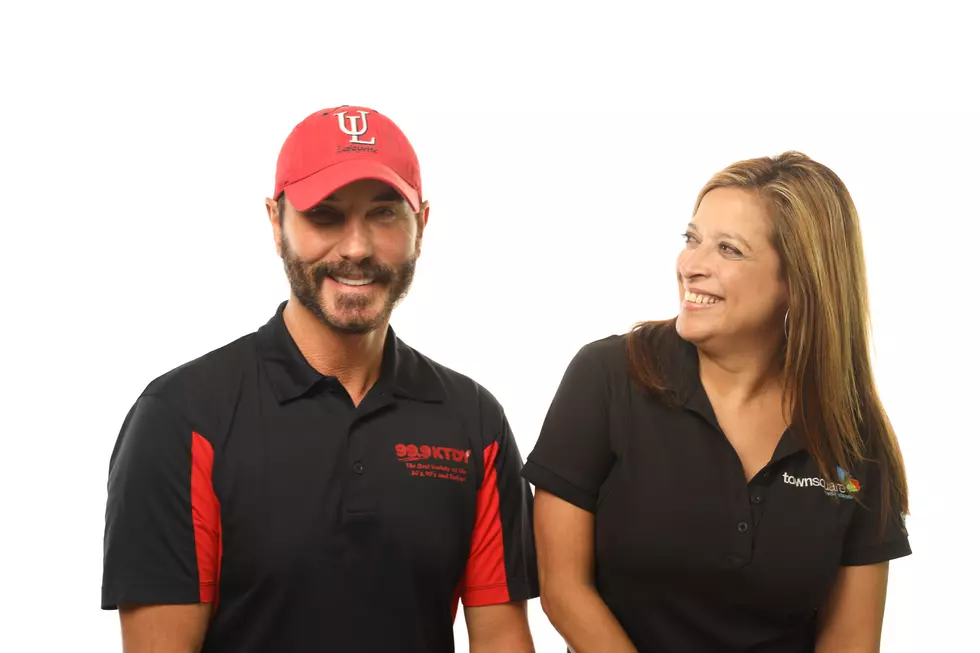 CJ And Jenn's Everything You Need To Know For Valentine's Day, February 14, 2020
Staff Photo
Happy Valentine's Day Acadiana. It's going to be a beautiful day to celebrate love. Sunshine, 57. The Polyester Power Hour is on 99.9 KTDY this morning. CJ and Jenn are spotlighting disco. Not near a radio? No worries. Listen on the KTDY mobile app.
Enter your number to get our free mobile app
89 years ago - In 1931, the horror classic 'Dracula' was released on Valentine's Day.
62 years ago - In 1958, Walter Cronkite reported that the Iranian government had Banned Rock and Roll.
53 years ago - In 1967, Aretha Franklin recorded 'Respect'.
33 years ago - In 1987, Bon Jovi hit #1 with "Livin' On A Prayer".
28 years ago - In 1992, "Wayne's World" opened in theaters.
15 years ago - In 2005, YouTube was launched.
3 years ago - In 2017, Parkland, Florida was devastated by the deadliest school shooting in U.S. history. An expelled student opened fire on Marjory Stoneman Douglas High School with an AR-15 semi-automatic rifle.
Drew Bledsoe is 48. Former New England Patriot.
Rob Thomas is 48.  Matchbox Twenty.
Zach Galligan is 56. 'Gremlins'.
Teller is 72. Penn & Teller.
Pat O'Brien is 72.  Former 'Access Hollywood' host.
Carl Bernstein is 76. He exposed the Watergate scandal.
Michael Bloomberg is 78. Former mayor of New York City.
Florence Henderson (1934 - 2016) Carol Brady on "The Brady Bunch".
Gregory Hines (1946 - 2003) Actor/Dancer
Jimmy Hoffa (1913 - 1975?)
• Today is Valentine's Day.
• 22 days until Daylight Saving Time.
• 46 days until April Fools' Day.
Tonight: Mostly clear, 37.
Saturday: 10% chance for rain late, 65.
Sunday: 50% chance for rain, 70.
Monday: 50% chance for rain, 76.