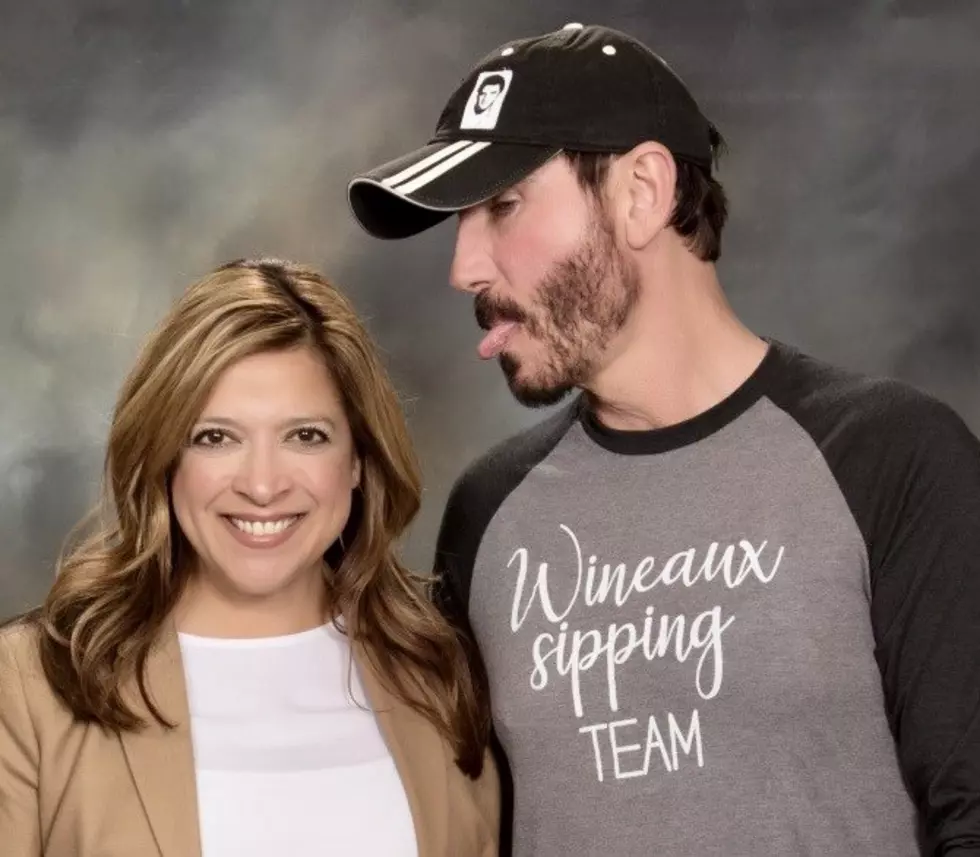 CJ And Jenn's Everything You Need To Know For Tuesday, March 10, 2020
Staff Photo
Good morning Acadiana. Cloudy with a 50% chance for rain today. The sun will shine again, promise. Please plan to have lunch with CJ and Jenn at Pizza Artista in Time Plaza as they will be behind the glass making pizzas to celebrate Pizza Artista's 5th birthday. All tips will be donated to charity.
Women And Girls HIV/AIDS Awareness Day
144 years ago - In 1876, Alexander Graham Bell made the first telephone call to his assistant in the next room. He said, "Mr. Watson, come here, I want you." Bell was in a panic because he had spilled acid on his clothes and needed Watson to come quick.
140 years ago - In 1880, The Salvation Army arrived in the U.S. The Salvation Army originated in England.
43 years ago - In 1977, astronomers discovered rings around Uranus.
32 years ago - In 1988, Andy Gibb died of a heart ailment.
22 years ago - In 1998, Lloyd Bridges died in Westwood, California.  He was 85.
13 years ago - In 2007, comedian Richard Jeni committed suicide by shooting himself.
10 years ago - In 2010, Corey Haim died of pneumonia at the young age of 38.
5 years ago - In 2015, Pharrell Williams and Robin Thicke were ordered to pay $7.3 million to the estate of Marvin Gaye. Gaye's family sued because the hit 'Blurred Lines' sounded a lot like Gaye's song 'Got to Give It Up'.
Emily Osment is 28.  Miley Cyrus' best friend Lilly on 'Hannah Montana'.
Olivia Wilde is 36.  Thirteen on 'House'.
Carrie Underwood is 37. Country music singer.
Timbaland is 48. Rapper/producer.
Edie Brickell is 54. Singer.
Neneh Cherry is 56. Singer.
Jasmine Guy is 58. Whitley on 'A Different World'.
Lance Burton is 60. Vegas magician.
Sharon Stone is 62. Actor.
Chuck Norris is 80. Actor.
Dean Torrence is 80. He's the Dean of Jan & Dean.
• 4 days until Patty In The Parc.
• 7 days until Saint Patrick's Day
• 22 days until April Fools' Day
Today: 50% chance for rain, 77.
Tonight: Some sprinkles, 61.
Wednesday: 10% chance for rain, 78.
Thursday: 10% chance for rain, 77.
Friday: 30% chance for rain, 78.