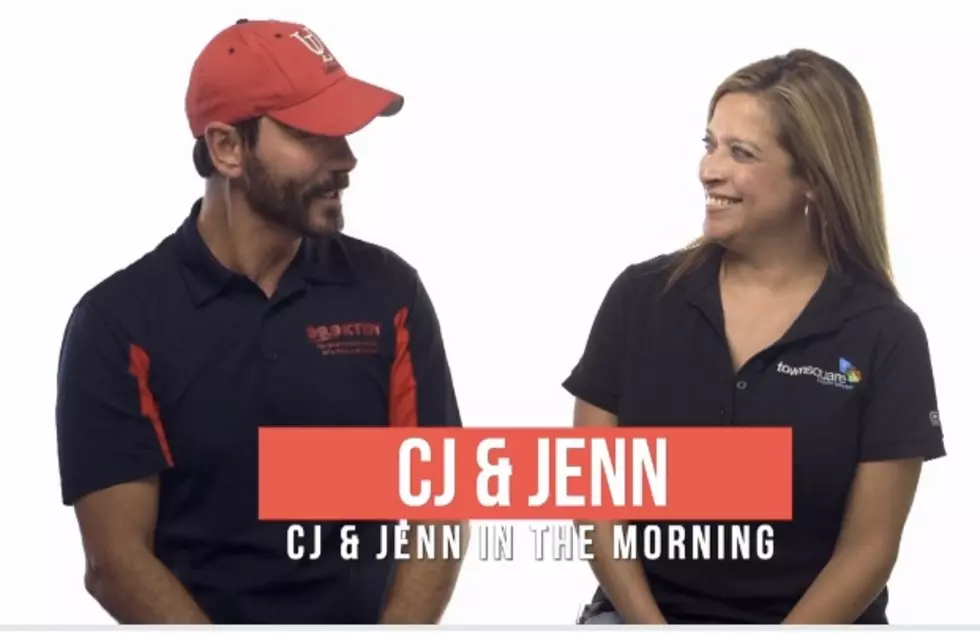 CJ And Jenn's Everything You Need To Know For Tuesday, February 18, 2020
Staff Photo
Good morning Acadiana. Yet another day Mother Nature is making sure your car stays dirty. It'll be a bad hair day as well. The good news is today is National Drink Wine Day and we are one day closer to the weekend and Mardi Gras is only 7 days away.
To win a 99.9 KTDY Mardi Gras t-shirt, just have the KTDY mobile app on your cellphone. Make sure you go into 'Alert Settings' and turn on 'Exclusives'. That's it!
Enter your number to get our free mobile app
Crab Stuffed Flounder Day
135 years ago - In 1885, Mark Twain gave the world, 'Adventures of Huckleberry Finn'.
90 years ago - In 1930, the ninth planet, Pluto, was discovered. In 2006, astrologists and scientists decided Pluto was not a planet. Poor Pluto.
66 years ago - In 1954, the Church of Scientology opened its doors in Los Angeles.
46 years ago - In 1974, KISS released their first album.
43 years ago - In 1977, the Space Shuttle Enterprise rode atop a Boeing 747, it's first flight.
26 years ago - In 1994, Chicago Cubs broadcasting legend Harry Caray died at 83.
19 years ago - In 2001, NASCAR legend Dale Earnhardt died in a multi-car crash on the last lap of the Daytona 500. He was 51.
8 years ago - In 2012, Whitney Houston was laid to rest.
Jillian Michaels is 46. 'Biggest Loser' trainer.
Molly Ringwald is 52. Actress.
Dr. Dre is 55. Rapper, producer, actor.
Matt Dillon is 56. Actor.
Vanna White is 63. She makes 10 million a year.
John Travolta is 66. Actor, singer.
Juice Newton is 68. Singer.
Cybill Shepherd is 70. Actress.
Dennis DeYoung is 73. Styx singer.
Yoko Ono is 87. She is worth $600 million.
• 7 days until Mardi Gras.
• 18 days until Daylight Saving Time.
• 42 days until April Fools' Day.
Today: Nasty, 30% chance for rain, 77.
Tonight: 40% chance for rain, 66.
Wednesday: 50% chance for rain, cooler, 60.
Thursday: 90% chance for rain, 55.
Saturday: Partly Cloudy, 60.