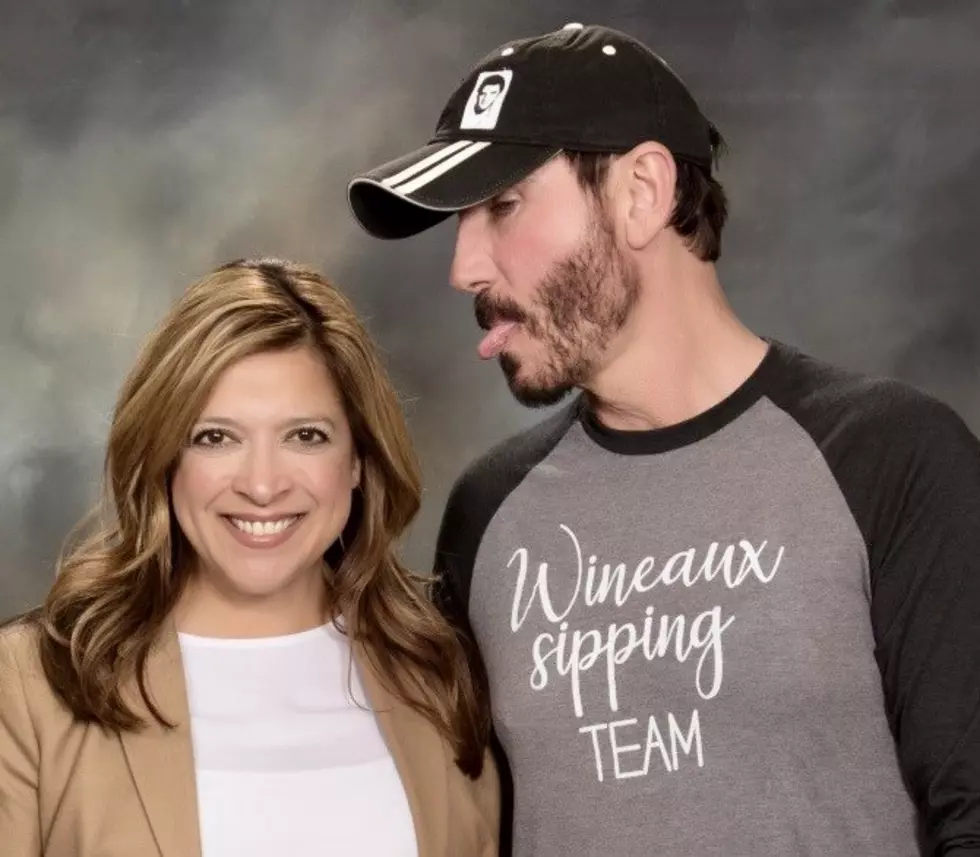 CJ and Jenn's Everything you Need to Know for Monday, May 4
Staff Photo
Good morning Acadiana. Good morning and happy Teacher Appreciation Week to all the incredible Acadiana teachers. Teacher Appreciation Week goes through this Friday. Another important group of individuals we get to celebrate this week is Nurses. Nurses Week starts this coming Wednesday, May 6th and continues until Tuesday, May 12th. There has never been a more important time to honor nurses. If you would like to Adopt A Nurse this week, click here.
99.9 KTDY is helping families get back on their feet by giving away $1000 three times a day (weekdays). It's the 3 A Day Big Cash Giveaway. You need a Cash Code to win. We give those out on the air at 7:20 AM, 12:20 PM and 5:20 PM.
Enter your number to get our free mobile app
394 years ago - In 1626, Peter Minuit landed on the island of Manhattan. Being a Dutch colonist, he was interested in the land...so he bought it. He gave the Indians beads and trinkets that were worth about $24. Manhattan was purchased for $24. Is that not unbelievable!?
61 years ago - In 1959, the first Grammy Awards were held. Record of the year went to Domenico Modugno for 'Volare'.
56 years ago - In 1964, the soap opera 'Another World' premiered on NBC.  It lasted for 35 seasons.
52 years ago - In 1968, the Big Mac debuted at McDonald's.
50 years ago - In 1970, At Kent State University in Ohio four students were killed during an anti-war protest. Nine were wounded.
45 years ago - In 1975, Moe of The Three Stooges died of lung cancer at age 77. His real name was Moses Harry Horwitz.
19 years ago - In 2001, Bonny Bakley was shot and killed in Robert Blake's car outside Vitello's restaurant in Studio City, California.  Blake was found not guilty in 2005.
8 years ago - In 2012, Adam Yauch of the Beastie Boys died of cancer.  He was 47.
Shameik Moore is 25. Actor.
Raelynn is 26. Country singer.
Alexander Gould is 26. Actor.
Lance Bass is 41. 'N Sync.
Erin Andrews is 42. Fox reporter.
Mike Dirnt is 48. Green Day.
Will Arnett is 50. Actor.
Randy Travis is 61. Country legend.
Lynne Spears is 65. Britney's mom.
Mick Mars is 69. Motley Crue.
Jackie Jackson is 69. The Jackson Five.
Nick Ashford  (1941 - 2011) Ashford & Simpson.
Audrey Hepburn  (1929 - 1993) Hollywood legend.
Tomorrow is Teacher Appreciation Day.
6 days until Mother's Day.
18 days until Memorial Day Weekend.
Today: Partly cloudy, humid, 85.
Tonight: Partly cloudy, humid, 67.
Tuesday: Cloudy, 87. Rain overnight.
Friday: 40% chance for rain, 83.
If Lafayette Streets Could Talk