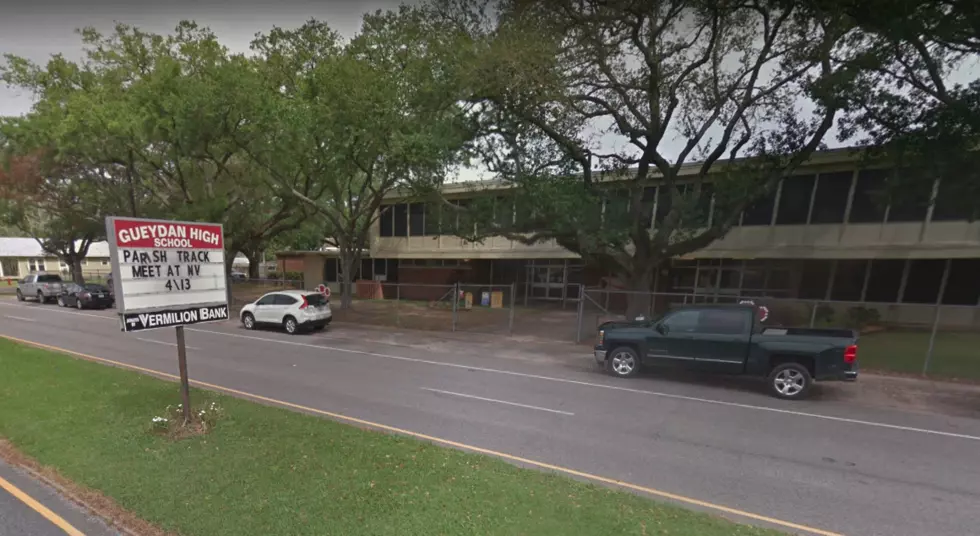 Bat Removal Bill Is A Big One In Gueydan
Google Maps/Google Streetview
Do you remember a few weeks back when bats were discovered in Gueydan High School? The discovery forced the cancellation of classes so crews could get inside the building and remedy the problem.
The good news is that the bats appear to be gone from Gueydan High. The bad news is just how much it cost to make them go away and keep them out.
A Vermilion Parish School Board Committee was presented with preliminary findings and costs for bat removal at the school earlier this week. The price tag for a bat-free Gueydan High? $40,000. 
Let's be clear, bat removal isn't as simple as go in, grab the bats, and take them outside. There is a lot of work that goes into removing pests such as bats from a building. Then there is the cleaning of hallways, walls, and walkways where the bats have deposited guano, that's poo for those of you don't speak bat.
Next comes the sealing of cracks and other potential places of entry so the creatures won't be encouraged to return. That's the phase that the Gueydan High remediation plan is in right now. Workers still have to seal up those cracks so the only animals you'll see roaming the halls at Gueydan High will identify themselves as Bears and not bats.