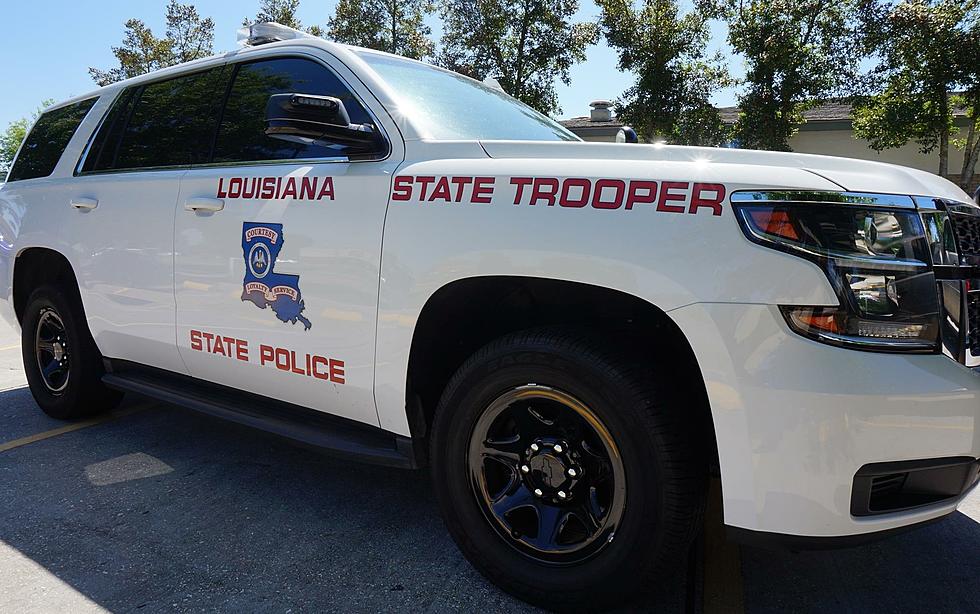 Two Acadiana Men Dead in Iberia Parish Crash
Photo courtesy of LSP
Officials with Louisiana State Police report another fatal crash has happened on Acadiana roadways. Yesterday morning, two 16-year-olds died in a crash on I-49.
This time the crash happened very early Monday morning in Iberia Parish.
Louisiana State Police Troop I Spokesman Trooper Thomas Gossen says there were two men riding in a pickup truck. Neither of these people was wearing a seat belt when the crash happened.
Gossen says the fatal crash happened on Louisiana Highway 182 near LSU Bridge Road which is in the Jeanerette area. Officials say they do not yet know which man was driving the truck. Whoever was driving was speeding down the road, and for some reason, lost control.
The pickup up truck went off of the roadway to the right, hit a culvert, and flipped over. 51-year-old Robert Curry, who is from Jeanerette, and another man in the truck, Randall Benedietto of Morgan City both died in the crash.
Gossen says they took samples for analysis via a toxicology report which is standard in fatality cases.
Trooper Gossen wants to remind everyone of the following:
Louisiana law reminds everyone to be wearing a seat belt.
Do not let anything disrupt your driving.
Make sure not to exceed the posted speed limit.
There have been 36 fatalities in 31 fatal crashes that State Police in our area have investigated this year.
LOOK: What major laws were passed the year you were born?
Data for this list was acquired from trusted online sources and news outlets. Read on to discover what major law was passed the year you were born and learn its name, the vote count (where relevant), and its impact and significance.