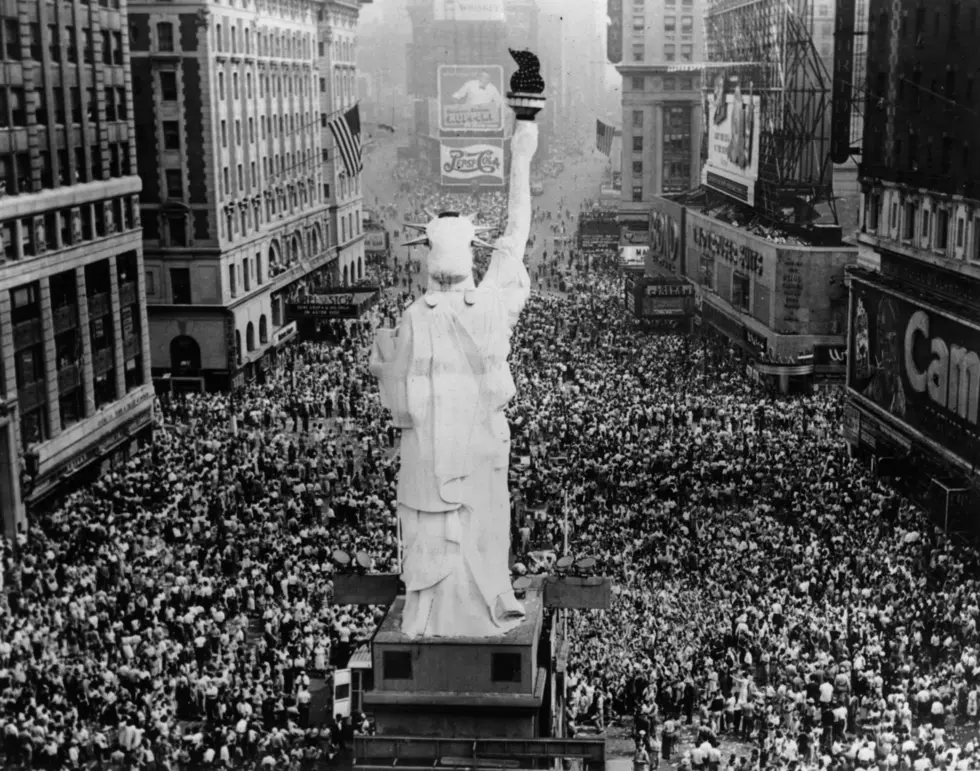 Today in History + Celebrity Birthdays, August 14
Keystone/Getty Images
Today is Creamsicle Day, and V-J Day (Japan surrenders unconditionally, ending World War II).
On August 14, 1848, Congress created the Oregon Territory, which included present-day Oregon, Idaho, Washington, and parts of western Montana and Wyoming. In 1935, the Social Security Act became law. In 1965, Sonny & Cher's "I Got You Babe" hit #1 on the charts.
Happy Birthday to Mila Kunis from "That '70s Show", who turns 34 today. Halle Berry of "Monsters Ball" and "Catwoman" is 51. Magic Johnson, former NBA great is 54.