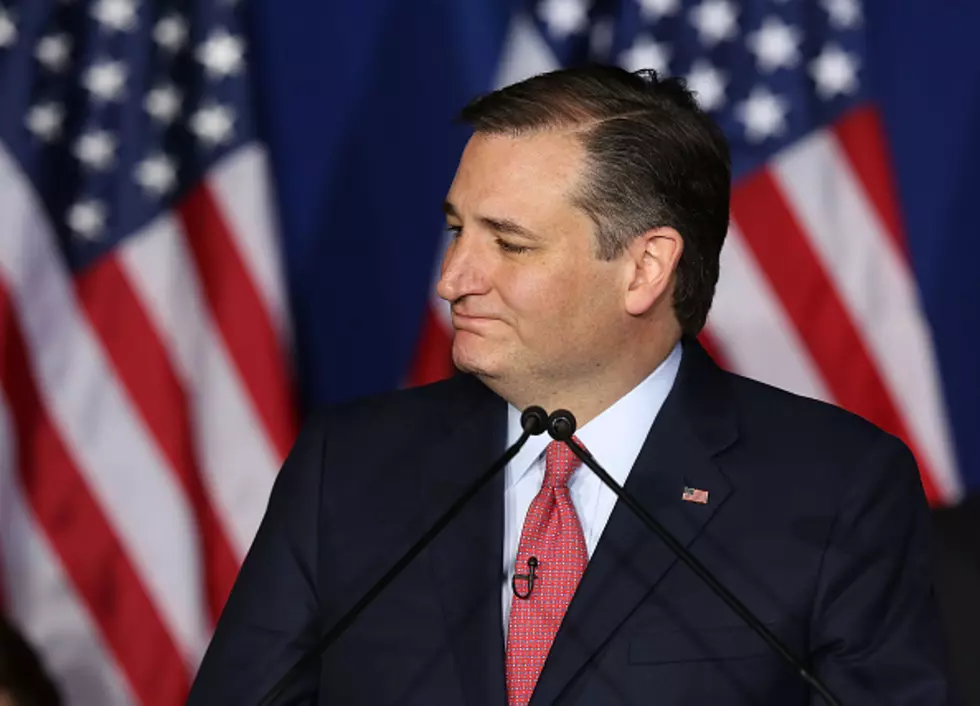 Sen. Ted Cruz Asked to Wear Mask, Tells Reporter "You're Welcome to Step Away"
(Photo by Joe Raedle/Getty Images)
(WGNO) R-Texas Senator Ted Cruz is taking some heat for not wearing a face covering at a meeting with the press Wednesday. After a reporter asked him to put one on, Cruz dismissed her.
Would you mind putting on a mask for us?-Reporter
Yeah, when I'm talking to the TV camera, I'm not going to wear a mask. All of us have been immunized.-R-Texas Senator Ted Cruz
It'd make us feel better.-Reporter
You're welcome to step away if you'd like.-R-Texas Senator Ted Cruz
The CDC warns that science still doesn't know how the COVID-19 vaccines will affect the spread of the virus.
COVID-19 vaccines are effective at protecting you from getting sick. Based on what we know about COVID-19 vaccines, people who have been fully vaccinated can start to do some things that they had stopped doing because of the pandemic.

We're still learning how vaccines will affect the spread of COVID-19. After you've been fully vaccinated against COVID-19, you should keep taking precautions in public places like wearing a mask, staying 6 feet apart from others, and avoiding crowds and poorly ventilated spaces until we know more.
Cruz's crass response isn't sitting well with many
Lefty reporters have lost their minds. #commonsense-R-Texas Senator Ted Cruz
LOOK: Answers to 30 common COVID-19 vaccine questions
While much is still unknown about the coronavirus and the future, what is known is that the currently available vaccines have gone through all three trial phases and are safe and effective. It will be necessary for as many Americans as possible to be vaccinated in order to finally return to some level of pre-pandemic normalcy, and hopefully these 30 answers provided here will help readers get vaccinated as soon they are able.