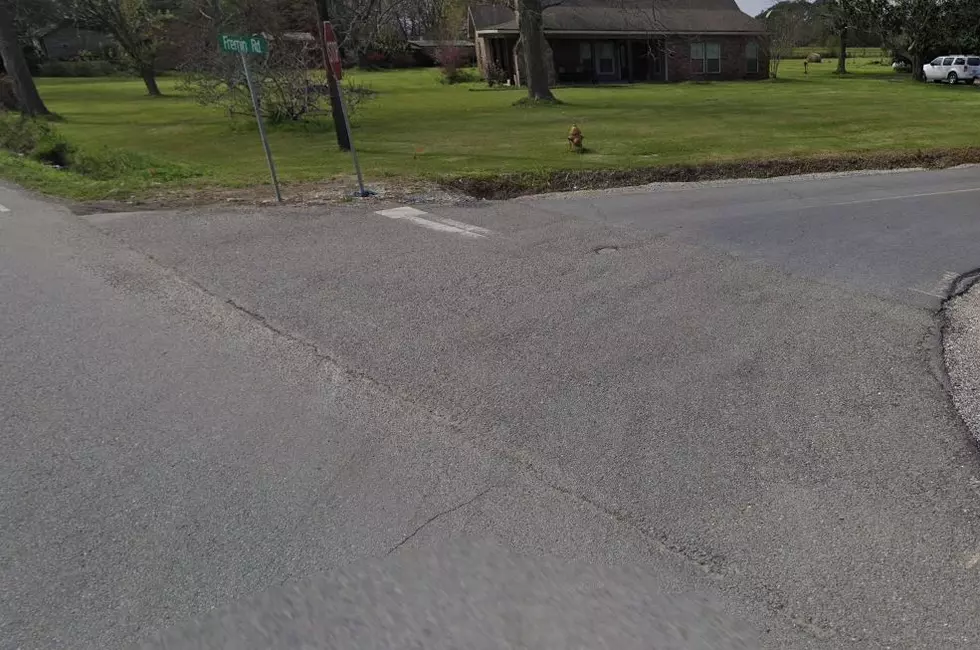 New Iberia Man Killed in Two-Vehicle Crash Thursday Morning
Google Maps/Google Streetview
Investigators with Louisiana State Police Troop I are looking into what caused a fatal crash yesterday morning between Lafayette and New Iberia. The two-vehicle crash was reported at the intersection of Fremin Road and LA 88. That crash claimed the life of a 55-year-old New Iberia resident and injured a 28-year-old St. Martinville resident.
State Troopers have identified the deceased as David Marcotte. The preliminary investigation of the crash suggests that Marcotte was traveling south on Fremin Road and for unknown reasons attempted to make a left turn in front of the vehicle driven by David Bourque. The two vehicles collided in the intersection of Fremin and LA Highway 88.
Investigators with State Police did say that both men were buckled up and appeared to be properly restrained. However, Marcotte suffered fatal injuries while Bourque suffered only minor injuries.
The cause of the crash is still under investigation. Toxicology tests were given to both drivers and the results of those tests are pending.
.
8 Reasons Why People Are Flocking To Youngsville, Louisiana