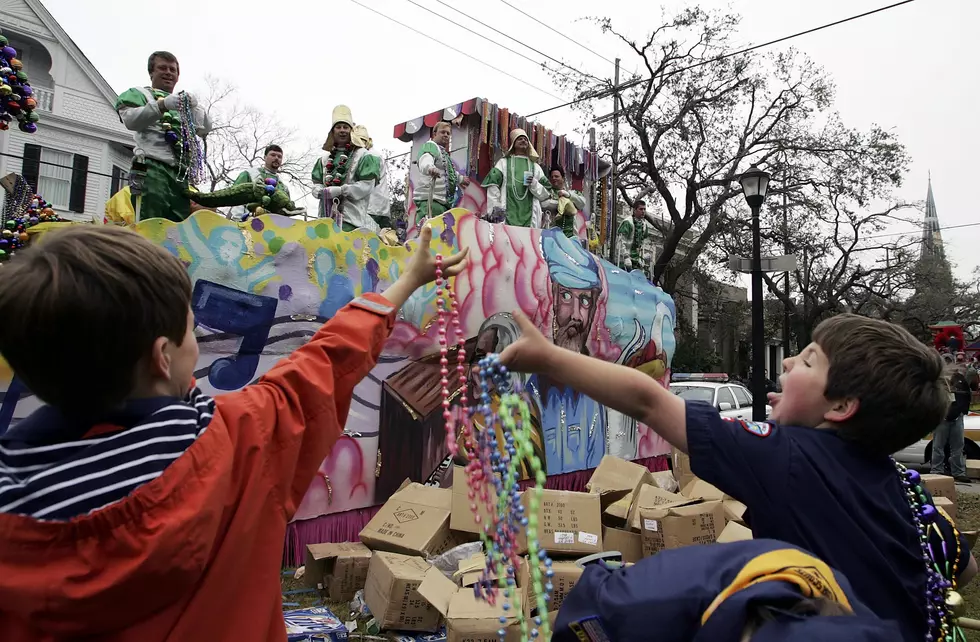 Mardi Gras 2021 RV/Camper Parking Spots Going On Sale
Getty Images
The Greater Southwest Louisiana Mardi Gras Association sent out an email today to stating that RV/Camper parking spots for Mardi Gras 2021 in Lafayette are going on sale.
The association put out the following message with their email,
We sincerely hope this email finds you and your family safe and healthy. These have been very trying times for everyone. Many events have been cancelled or postponed due to Covid-19 restrictions and mandates put in place by city, parish, state and/or federal officials. However, as of this time, the Greater Southwest Mardi Gras Assoc. is moving forward with plans for Mardi Gras 2021 and working closely with all governmental officials to protect the health and safety of all participants via applicable Covid-19 social distancing precautions.
These parking spots put buyers all around Cajun Field which is the center of Mardi Gras festivities in Lafayette.
The association also noted that if Mardi Gras 2021 has to be canceled, buyers will have the chance to get a refund or defer their payment to Mardi Gras 2022.
Those interested in purchasing a parking spot can do so starting at midnight tonight (10-6-20) at GoMardiGrasRV.com
"&CHAR(34)&(R[0
Guess Louisiana Cities from Satellite Photos