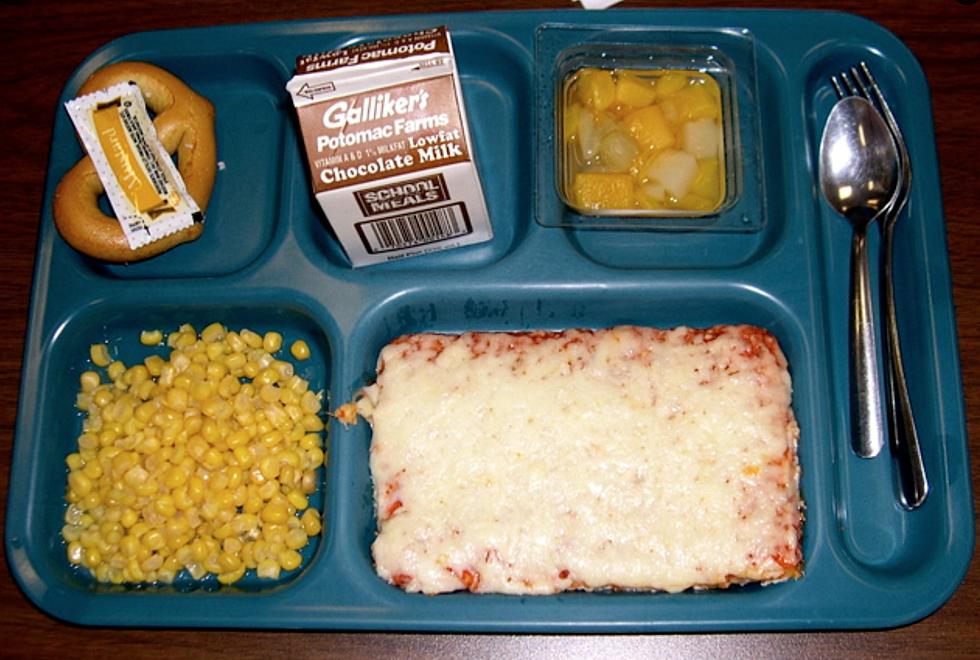 Louisiana's Favorite School Pizza Can Be Made at Home
@NostalgiaFromYourChildhood
Few foods bring back a flood of memories like the soft, square pizza that was served for years in school cafeterias. Before the days of nutritional requirements, carb content, and portion control, school pizza was king. I can specifically remember the smell of pizza around 10:30am wafting through the halls of the now-closed CJ Schoen Middle School in Covington, LA.
Did you know the pizza dough was homemade? That was the first surprise. I guess I figured school pizza was a wholesale version of the popular (and cheap) Totinos pizza of today.
Take a look at the video below for step-by-step instructions
INGREDIENTS
Approx 

1

lb pizza dough (see notes)
Olive oil and cornmeal/semolina flour for preparing the pan

1

 8oz can tomato sauce

2

 TBS tomato paste

1

 TBS Italian seasoning

¼ tsp

 garlic powder

¼ tsp

 onion powder
Pinch of black pepper

½ tsp

 sugar
Toppings: Cooked ground beef or sausage, chopped pepperoni, cooked onions or mushrooms, cooked bell peppers, etc. I used 1lb of cooked ground sausage.

1

 8oz bag of mozzarella cheese, shredded - more if desired.
DIRECTIONS
Preheat oven to 425F. Brush a 10x15 baking pan with a bit of olive oil and sprinkle with a small amount of cornmeal or semolina flour. Use your fingertips to press the dough into the pan, keeping the dough even in thickness all the way to the edge.
Brush the top of the dough with more olive oil and use a fork to create pricks all over. Bake for 5-7 minutes. If bubbles begin to form while baking, reach in with a fork and poke them to let the gas escape.
While the crust is pre-baking, mix together the tomato sauce, tomato paste, Italian seasoning, garlic powder, onion powder, black pepper, and sugar. Taste and adjust seasonings as needed - add a bit more sugar if the sauce still tastes too acidic.
Spread sauce over pre-baked crust, going all the way to the edge. Top with meat, veggies, pepperoni, or any other desired toppings. Add a generous layer of mozzarella cheese on top.
To recreate the look of a school pizza, have the toppings and cheese go all the way to the edge of the crust.
Bake for 8-10 minutes or until cheese is melted and bubbly. Cut into rectangles and serve.