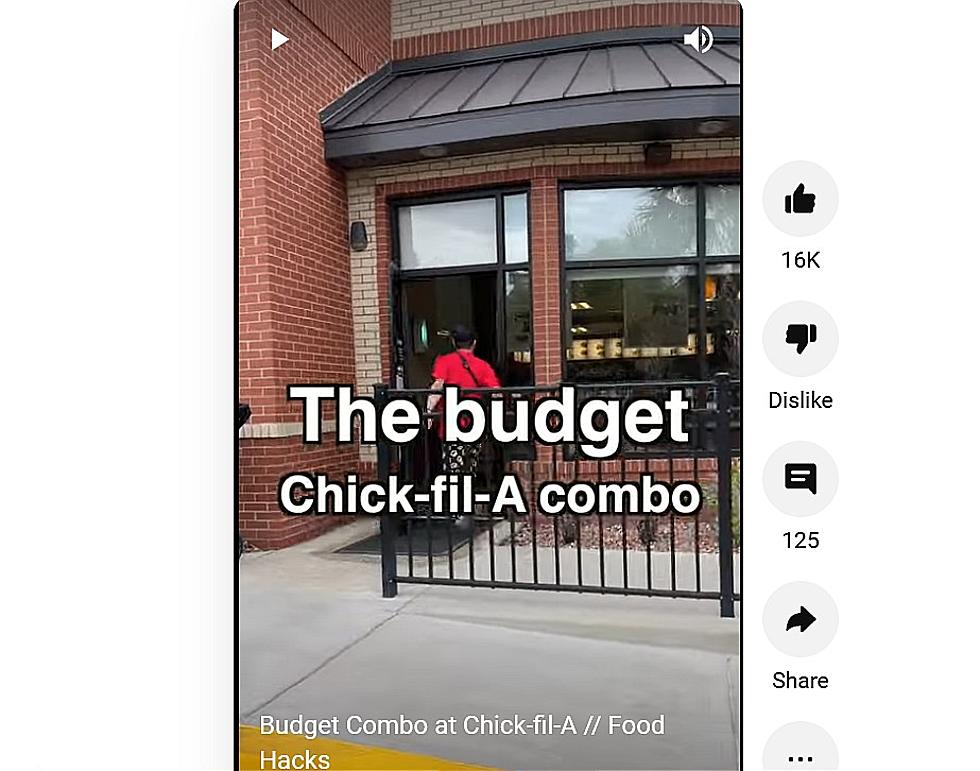 Chick-fil-A Budget Combo Hack on TikTok Can Save You Over $5
YouTube Via hellthyjunkfood
A new viral TikTok video called "Chick-fil-A Budget Combo Hack" has gotten people's attention by showing a quick and easy way to save money at Chick-fil-A.
We're all trying to save money in every way we possibly can right now. The cost of living and prices for just about everything is leaving us with too much month at the end of the money.
TikTok channel HellthyJunkFood is all about finding easy and creative ways to save money at fast food restaurants.
One of their latest fast-food hacks showing you how to save money on combos at Chick-fil-A has gone viral.
In the video, they show you how to get a budget meal combo and a free frosted lemonade.
In the video, HellthyJunkFood says that by using this hack, you'll be able to get this Chick-fil-A combo for only $5.39, saving $2.
However, you'll also be getting a frosted lemonade basically free, and those cost $3.75.
That brings the grand total of savings with this Chick-fil-A combo budget hack to $5.75!
From foxbusiness.com -
"JP Lambiase, one half of the content creation team at HellthyJunkFood, appeared in the budget meal combo video that was uploaded on Monday, which showed he built a chicken sandwich from a modified kid's meal."
Did you know that if you get a Chick-fil-A kid's combo, you can substitute the toy for an ice cream cone?
There are two videos that show you how to hack this combo, so make sure you watch them both to learn how to do it.
Without any further ado, behold the Chick-fil-A Combo Budget Hack!
LOOK: 15 Discontinued McDonald's Menu Items