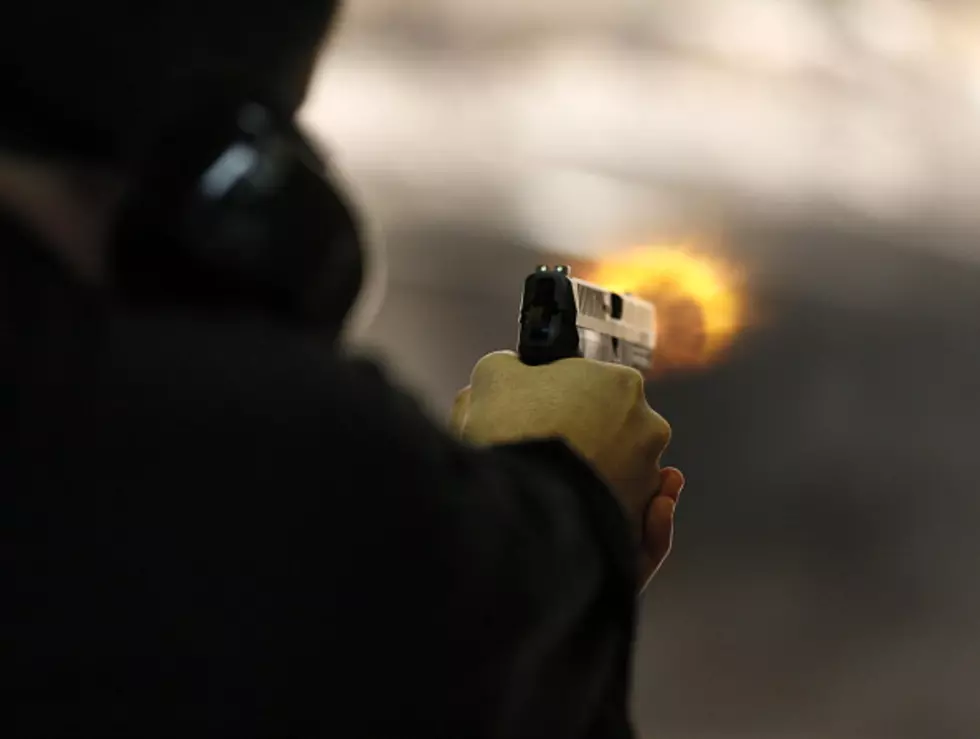 'Found' Gun Injures Two Children in Mamou
George Frey/Getty Images
A weapon found in the vehicle of an off duty Mamou Police Officer has sent two children to a New Orleans hospital with gunshot wounds. Police in Mamou say that one of their officers, who was off duty at the time the incident occurred, has surrendered his service weapon pending the outcome of the investigation surrounding the event.
According to a story from KATC, the off duty officer was working on his personal vehicle when one of the children climbed into that vehicle and discovered the gun. One of the children reportedly placed their hand over the muzzle of the weapon and pulled the trigger. The projectile injured that child in the hand and then struck another child in the wrist.
Both children were taken to local hospitals for treatment. The two children were then air-lifted to a New Orleans area hospital for further treatment. The good news is that the children are expected to make a full recovery.
According to statistics from the Centers for Disease Control each year an average of 1,300 kids are killed by gunshot wounds. Another 5,800 on average are injured by weapons as well. As you can see from the story above, gun safety requires diligence at all times.
If you keep weapons around your home please make sure that they are in a secure location and out of the reach of children. Gun safety truly is no accident and the consequences of even a momentary lapse in the protocol can yield dangerous and deadly consequences.
Ten Things You'll Find in a Typical Louisiana Home