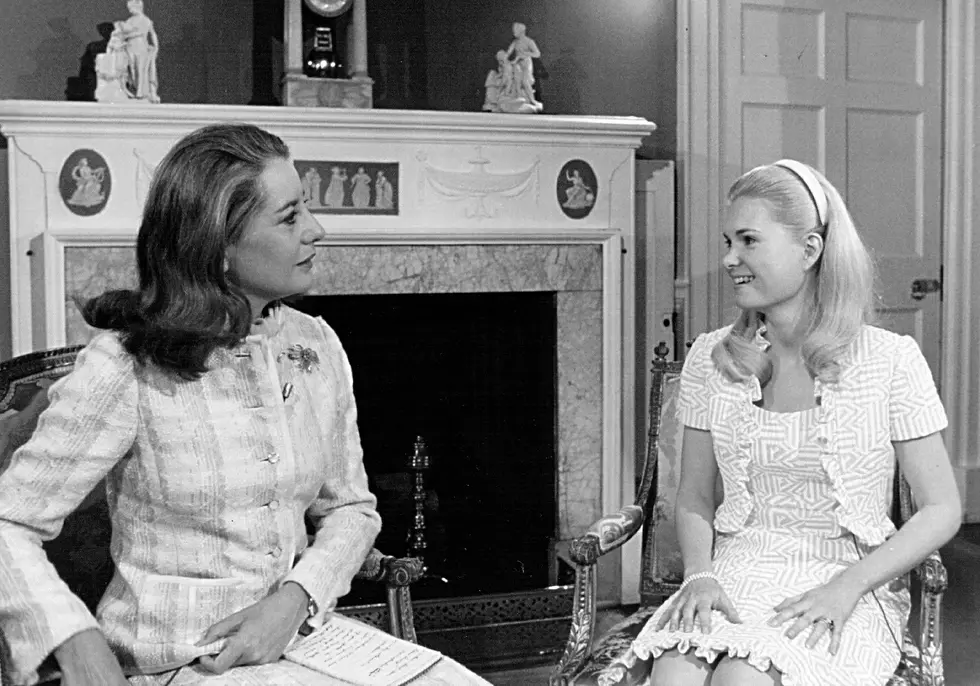 Elvis, Green Day, and Barbara Walters – September 25
National Archive/Newsmakers via Getty Images
Today is Tuesday, September 25th. There are 90 days until Christmas.
In 1926, Henry Ford announced the eight-hour, five-day work week.
In 1954, Elvis Presley made his first and only appearance at the "Grand Old Opry."
In 1957, nine black children were escorted to class at Central High School in Little Rock, Arkansas.  The group had been forced to withdraw from class due to unruly white crowds.
In 2006, U2, Green Day, the Goo Goo Dolls, Allen Toussaint, and Irma Thomas were among the performers taking part in the New Orleans Saints first home football game since Hurricane Katrina hit Louisiana.
Today is Comic Book Day, Lobster Day, and One Hit Wonder Day.
Happy Birthday to Emmy Award-winning broadcaster, commentator, and journalist Barbara Walters who is 89.
Academy Award-winning actor Michael Douglas is 74.
Anson Williams, Potsie from Happy Days, is 69.
Actor Mark Hamill, who played Luke Skywalker, is 67.