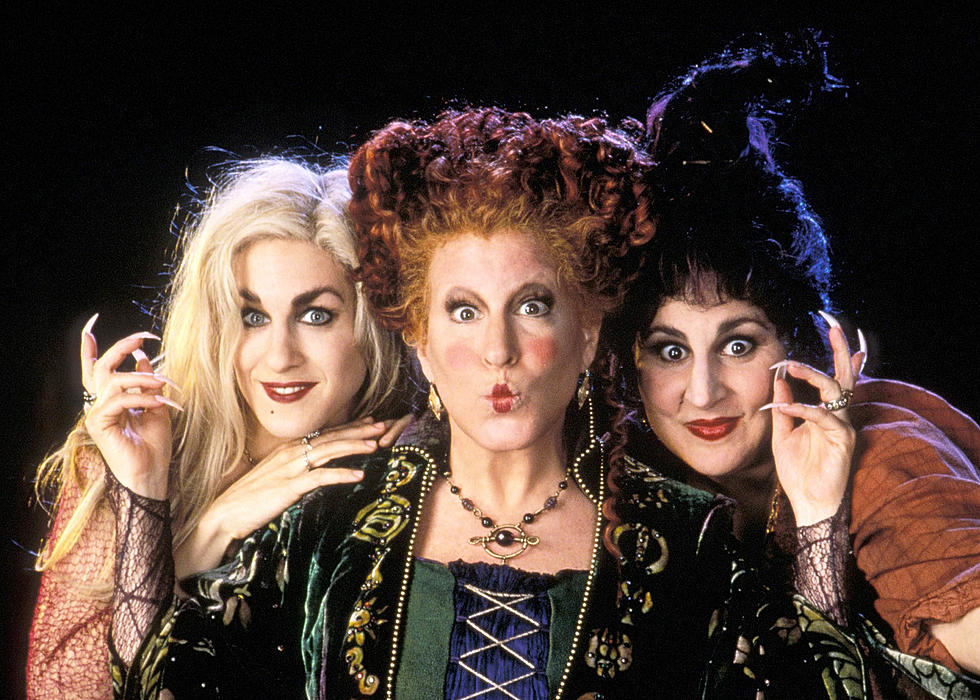 Disney Executive Confirms 'Hocus Pocus 3′ In Production
Disney
If your annual Halloween celebration is incomplete without the fictional Sanderson sisters, then you're in luck. After the massive success of the Hocus Pocus sequel last year on Disney+, another sequel is in the works. In the past, actors Bette Midler, Kathy Najimy, and Sarah Jessica Parker have said they would be open to another reboot and fans are rejoicing at the news.
"Hocus Pocus" originally premiered in 1993 and has reached cult status. After being accidentally resurrected, three 17th-century witches wreak havoc in modern-day Salem, Massachusetts. Max, a teenager, along with his sister and his high school crush, must stop the witches from becoming immortal by stealing their spellbook. They embark on an epic adventure filled with spells and mischief.
The production was confirmed in a New York Times profile of Sean Bailey, the head of Walt Disney Studios Motion Picture Production. He detailed a list of upcoming projects that were in the works. Hocus Pocus 3 is on deck along with live-action remakes of "Moana," "Hercules" and "Lilo and Stitch."
The internet was quick to celebrate the news with diehards already planning to be a part of the premiere whether it's in theaters or streaming on Disney+.
Hocus Pocus and Hocus Pocus 2 are now streaming on Disney+.
Seven Movies To Watch For National Women's Month in March