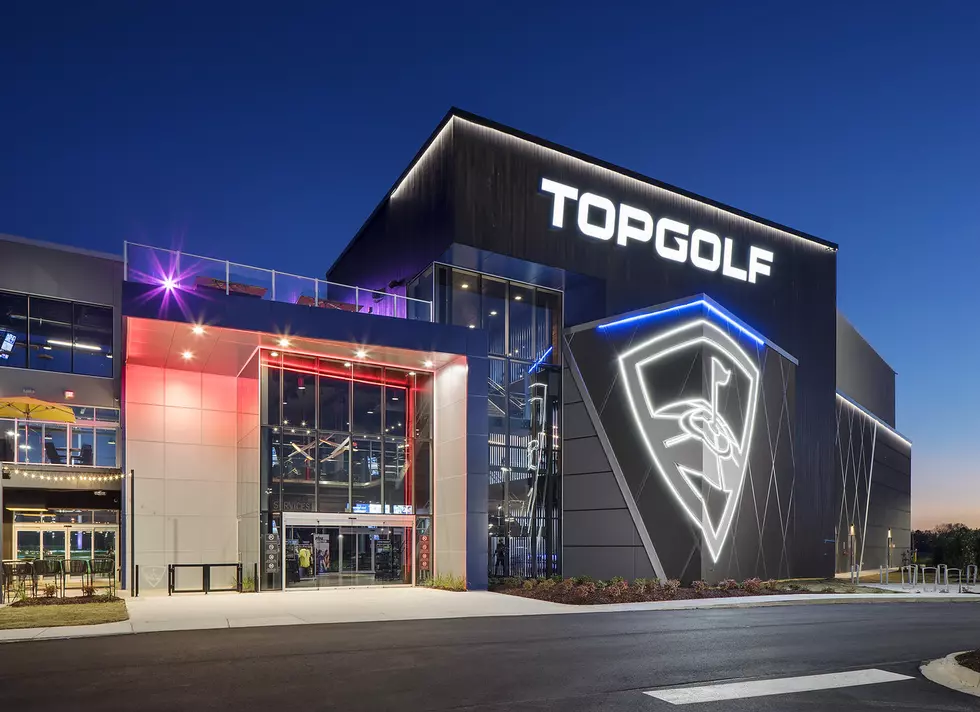 TopGolf Officially Breaks Ground on Lafayette, Louisiana Location
Michael Baxter
LAFAYETTE, La. (KPEL News) - Lafayette has been eagerly awaiting any news about TopGolf in the city since news of its coming broke in late 2022, and now it appears we've got our first official development.
TopGolf announced on Monday that it had officially broken ground on a location in the Ambassador Town Center. It is expected to open in late 2023.
"We can't wait to welcome the Lafayette community to one of our newest venues once it's complete," Topgolf Chief Development Officer Chris Callaway said in a statement. "While Topgolf continues to grow and bring more play to more cities across the globe, the relationship with the local community is what we're most excited about."
The golf entertainment brand was first rumored to be coming to Lafayette after The Advocate reported such in November.
Chicago-based ARCO/Murray National Construction Co., construction partner for TopGolf, is seeking a preliminary plat approval for 11.44 acres from the Lafayette city planning commission during its Monday meeting, according to the agenda posted this week.

The property is the northern corner in the undeveloped property next to Costco in what is phase 2 of the Ambassador Town Center. It would be adjacent to the property owned by Key Real Estate of New Orleans that is expected to house 335 high-end apartments.

Arco/Murray has recently partnered with TopGolf on ventures in other cities, including Seattle, Huntsville, Alabama, and Memphis, Tenn. The Chicago-based company has built more than 50 TopGolf locations around the country, reports indicate.
The establishment will have the features fans of the chain have come to expect - the multi-tiered golfing range, space for private events, a full-service restaurant with alcoholic beverages, and more.
"As part of our strategic planning efforts to enhance the quality of life in Lafayette Parish, we are prioritizing family recreation and entertainment as one of our target industries," said Mandi Mitchell, president and CEO of the Lafayette Economic Development Authority. "We are so excited to bring the Topgolf brand to our community as it will provide high-quality entertainment for Lafayette and all of Acadiana and broaden the popularity of golf in the region even further."
According to its website, "Topgolf is the ultimate instigator of play. Thanks to our 80+ venues around the globe, industry-leading Toptracer technology, mobile games and app, we're leading the charge of modern golf wherever our Players are. We offer a variety of tech-driven games, a top-tier food and drink menu, and a vibe focused on more play for all. Topgolf brands are on a mission to enable Players to hit 50 billion golf balls between 2022 and 2025. To learn more or make plans to come play around, visit topgolf.com."
The Seven Modern Wonders of Acadiana
These landmarks in and around Lafayette leave us in awe and, in some cases, make us think what their designers were thinking.
Seven Forgotten Facts About Lafayette
The area now known as downtown Lafayette was first settled 200 years ago. While the street grid of that original settlement is the same as it was then, the rest of the city has grown and changed exponentially. Let's take a look at some of those changes by taking a look at some of the forgotten facts in Lafayette history.