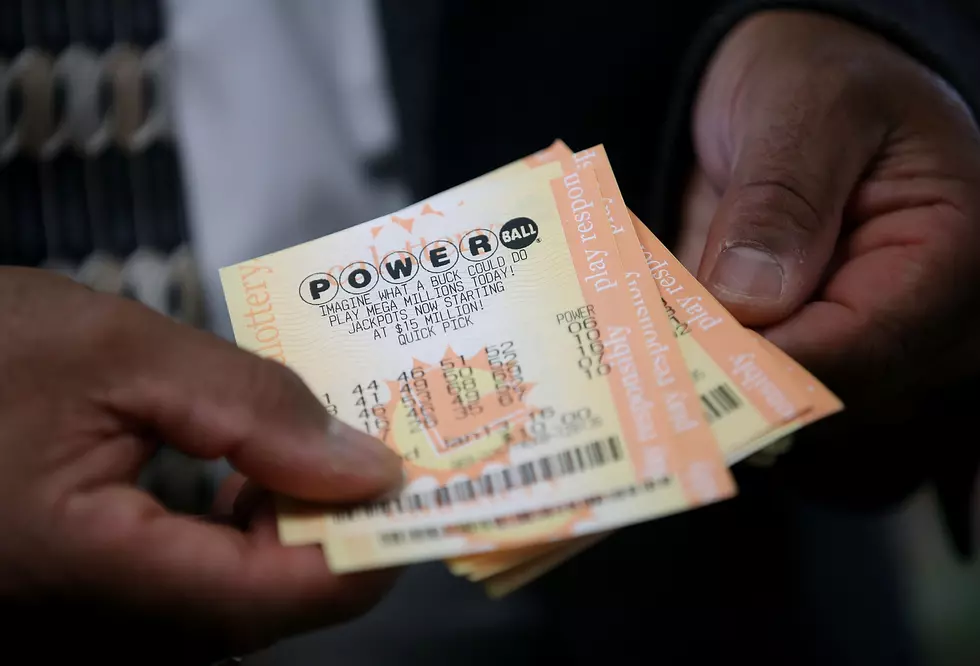 $50,000 Powerball Winner Sold in Louisiana
Justin Sullivan, Getty Images
The last time the multi-state lottery game Powerball got a jackpot winner was in November of 2022. Last night the game held its weekly Monday night drawing with a chance for players to claim a jackpot valued at an estimated $606 million dollars. There was not a single ticket sold across the country that matched the numbers needed to claim that top prize.
So, the jackpot will grow. But just because you didn't claim the top prize doesn't mean you can't be a winner with Powerball. The game boasts nine different ways to win and at least one ticket sold in Louisiana has used one of those ways to earn a prize of $50,000.
Here's the way the drawing from January 30, 2023, played out last night.
The Powerball website confirms the numbers drawn were:
01   04   12   36   49   Power Ball 05   Power Play x2
Last night's drawing did produce a Match 5 Millionaire. That's when the ticket matches all of the white ball numbers but not the Powerball. That million-dollar winner was sold in California.
Other than the $50,000 winner the top prize awarded to a Louisiana-sold ticket was $200. There were six tickets sold in last night's drawing that matched the needed numbers and invoked the Power Play to earn that amount. There were 15 other tickets sold in the state that earned a prize of $100.
As far as details on the $50,000 winner are concerned the Louisiana Lottery has not made public the point of purchase location for that big-money ticket. The last few big-money winners have been sold in the southeastern part of the state so it will be interesting to see if the luck of New Orleans and Baton Rouge continues. Or, if some other part of the state picks up the win.
The Powerball jackpot will climb to an estimated $653 million dollars for Wednesday night's drawing. Meanwhile, the Mega Millions game will hold its regular Tuesday drawing tonight. That game has had a flurry of jackpot winners in recent weeks. The jackpot for Mega Millions will be an estimated $31 million when that drawing is held at 10 pm tonight.
10 Festivals We Don't Have in Louisiana But Need
We have festivals for just about everything in Louisiana, but there are still quite a few great ideas out there.