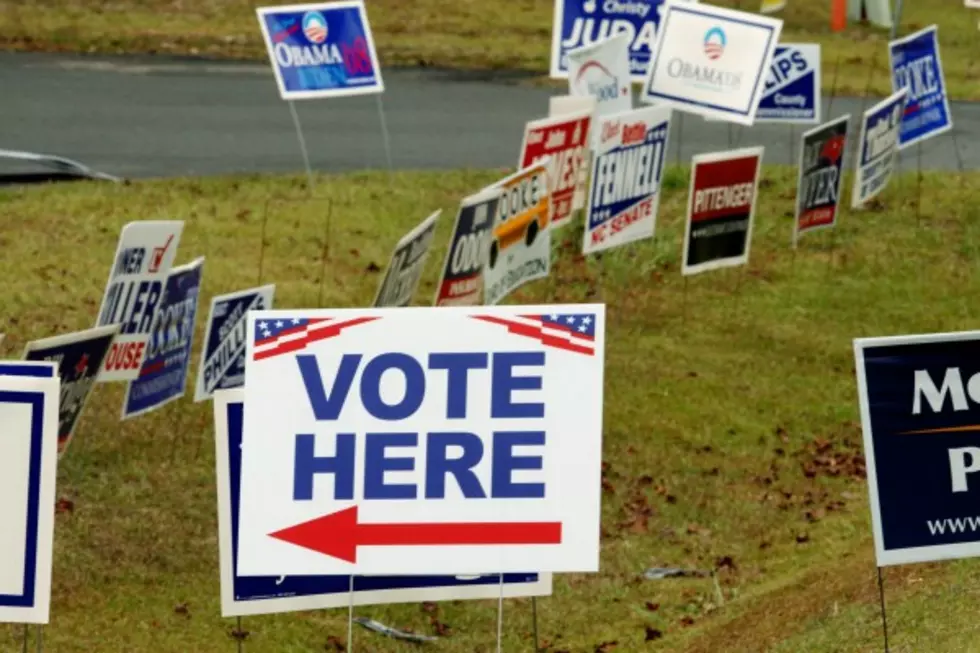 Where To Properly Dispose Of Political Yard Signs From Elections
Logan Mock-Bunting, Getty Images
If you are looking for where you can safely and properly dispose of any political signs that were placed in your yard ahead of recent elections, you have plenty of options around Lafayette.
Liz Webb Hebert, City Councilwoman for District 3 in Lafayette, made the below Facebook post with the information on political sign disposal.
Please do not put political signs in your curbside recycling, as there are multiple options around Lafayette for proper disposal.
I have listed all of the locations that are in the above post for your convenience
Dean Domingue Compost Facility & Recycling Office - 400 Dugas Rd
Tobacco Plus, 1407 SE Evangeline Thwy
Shop Rite, 3555 N University
Shop Rite, 1110 N University
Shop Rite, 1900 Dulles Drive
Shop Rite, 2400 W Congress
Shop Rite, 2301 Ambassador Caffery
Tobacco Plus, 2305 Ambassador Caffery
Tobacco Plus, 1906 Ambassador Caffrey
Shop Rite, 400 W Congress
Tobacco Plus, 4311 Johnston St
Shop Rite, 237 Doucet Rd
Baldwin Redi Mix Lafayette Plant, 2000 E Broussard Rd (near street)
Baldwin Redi Mix Broussard Plant, 301 LA 96; Broussard (near street)
Broussard City Hall, 310 E Main St; Broussard (behind city hall)
Shop Rite 4108 Hwy 90 East, Broussard
Shop Rite 301 Verot School Rd
Tobacco Plus, 3044 W Pinhook
Youngsville City Hall, 305 Iberia St; Youngsville (front of city hall)
10 Old School Christmas Specials That Hit You in the Feels