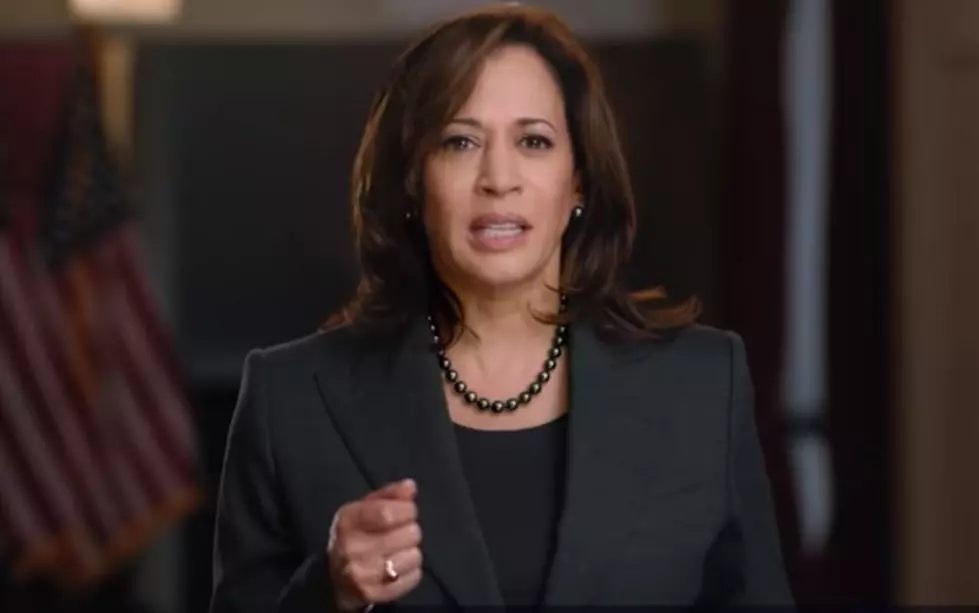 VP Kamala Harris Coming to Lafayette This Week, Along with Hefty Rumors
Kamala Harris, campaign video on youtube
The rumor mill had it before we did.
It has been announced that Vice President Kamala Harris will be making a trip to Louisiana this Friday.
Details about her trip are very scarce, but that is not unusual for a visit from a rep of the White House.
According to KNOE8, word of her visit first surfaced on February 18th. And rumors have been flying since. We'll get to those in a minute.
The Advertiser is reporting that Congressman Clay Higgins' office confirmed that they were informed of her visit, scheduled for February 25, though they were able to offer few details.
Congressman Higgins was quoted as saying that he'd be out of the country and unable to greet Vice President Harris upon her arrival to Acadiana. Higgins also hoped that she is coming with "positive news".
The Daily Advertiser reports that someone with "direct knowledge" of the trip says that the visit is in reference to a "broadband announcement".
Now, about those rumors.
It's Mardi Gras season, and when I mentioned the Vice President's pending visit, one of our listeners gave us this juicy bit: she heard that a "special" parade marshal was being flown in for one of the parades on Friday. "Coincidence?" she asked, and then finished with, "I think not!"
There's at least one other person who thinks it is plausible.
It's true: the Friday night parade is to honor the COVID-19 heroes in Acadiana. Could she be coming to marshal that parade?
I will go on the record as saying that I find it very hard to believe that the secret service could coordinate a Vice Presidential ride, on a float, through the streets of South Louisiana. Maybe, maybe if she is riding in a Pope-mobile or a very fortified SUV.
I won't totally rule it out, but I will err on the side of "not happening".
We will share more details about Vice President Harris's visit to Lafayette as they become available. If they become available.
Acadiana's Ultimate Mardi Gras Survival Kit
Fun Facts About Louisiana That May Surprise You