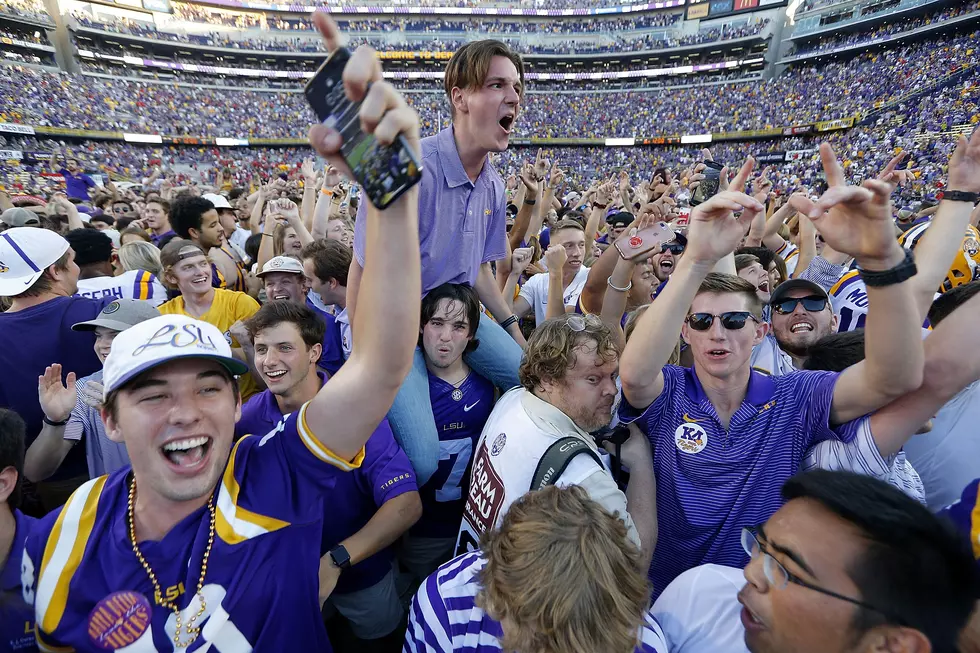 U.S. Rep. Garret Graves Creates GoFundMe to Help LSU Pay Field-Rushing Fine
Jonathan Bachman, Getty Images
Within a few hours after LSU was fined $100,000 by the SEC for its fans storming the field following Saturday's 36-16 win over Georgia, U.S. Rep. Garret Graves came up with a way to help out.
After close to a day of being up, $7,607 has been raised, and counting.
The post on the GoFundMe page reads:
LSU is an inclusive community. And we love our D1 sports! When 102,000 of us get together, we celebrate - and when we do, we leave nothing on the field. But sometimes, the field calls us back. On October 13th, LSU fans shared our gregarious exuberance with the Univ. of Georgia by returning to our field of dreams after 60 minutes of elite football to share joy with Tigers, Bulldogs and each other.
LSU was fined due to it being the school's second offense. Fans stormed the field following a 2014 win against Ole Miss.
A third offense would bring a $250,000 fine.
After news broke of the fine on Monday morning, LSU athletics director Joe Alleva released the following statement:
"While Saturday's win was a moment for the LSU family to remember, on-field celebrations can be unsafe. We share the conference's concerns for the safety of fans and the security of players and staff."