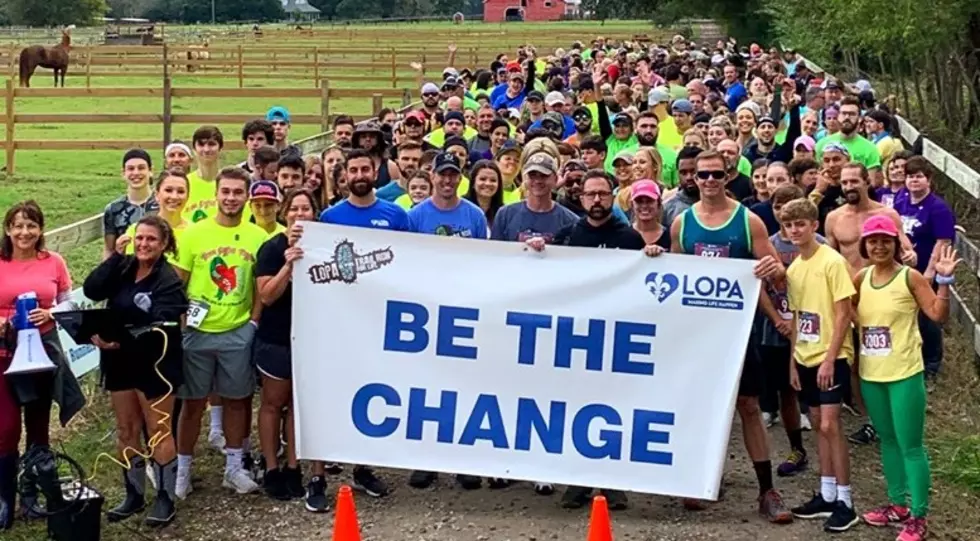 Today Was The LOPA Trail Run For Life
Photo credit: Shawn Paul Harrison
Today was the LOPA Trail Run For Life at Cherokee Ridge Horse Farm in Carencro. My family looks forward to this event every year because it gives us something fun to do that honors my son, Christian, who was an organ donor. The scenery is absolutely stunning. The beautiful trails, horses, trees, and so many inspirational people surrounding you with their closest friends and loved ones makes this more than just an event. It makes it a "family reunion", as Shawn-Paul Harrison says. The trail run benefits the Louisiana Organ Procurement Agency, whose core purpose is to save and heal lives through organ and tissue donation.  Team Christian's Legacy, along with many other teams and families participated this morning to honor the heroes who've given the Gift Of Life!
For a lot of the participants, walking or running the trails is a time to reflect on your loved one that you run for.  After the 5K/Fun Run, we heard so many heartwarming stories from donor families, recipient stories, and even a very inspirational story about a family who is waiting on organs for their loved one who is dying. One of my favorite things they've started doing over the past couple of years is the "I Run For" flags that are placed at the Finish Line!
Another LOPA Trail Run in the books! The date for next year is October 25, 2020, so mark your calendar now! Thank you to Shawn-Paul Harrison, Suzanna Morton, and the entire LOPA staff for a wonderful morning!
Together, we were able to honor the life-saving heroes, their amazing families and all those who have received the Gift of Life. This isn't about an event, it's a platform to share an important message, stories, and love amongst one another. It was such a beautiful day built on a foundation of hope, healing, and peace~ leaving a legacy & making lasting memories. You will never know the difference you make in the lives of others.  -Shawn Paul Harrison, LOPA