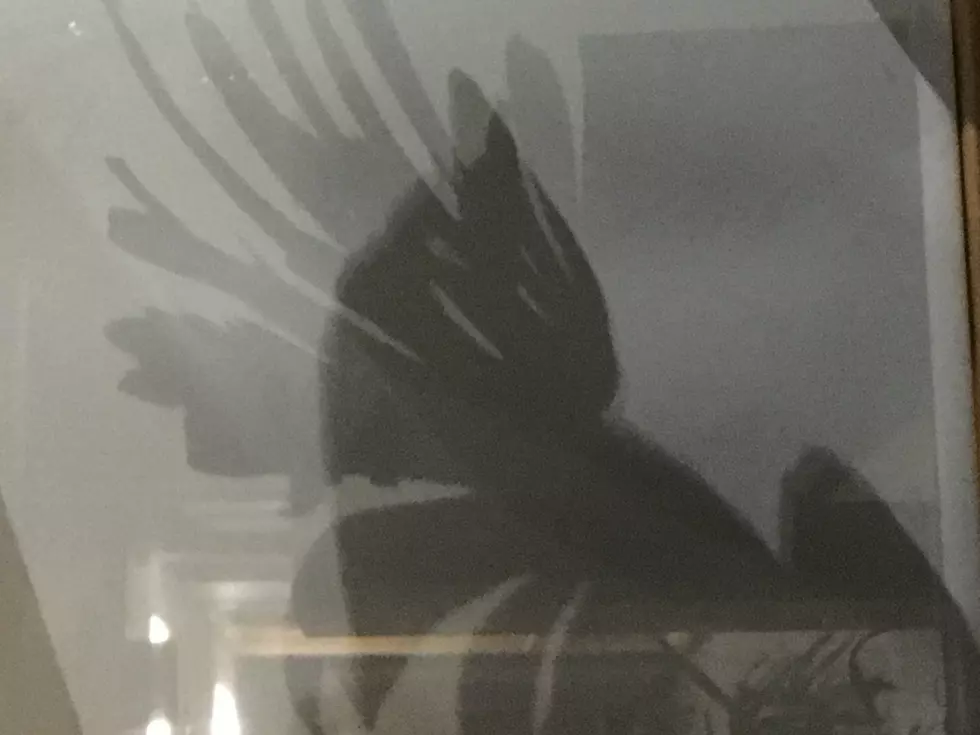 Spooky Figure in KTDY Control Room
photo by Debbie Ray
Early in the morning, when I arrive at KTDY, there's plenty of activity and there are quite a few people already here, but it's still a little creepy when I get here. This is the image I see the minute I walk in the door at work in the morning.
The light shining in the lobby creates a strange shadow when the shade is pulled down.
It's a little creepy, even when you know what it is, when seeing it from the other side.
Scroll down a bit to see what it is.
It's a really beautiful bromeliad. Complete with a little fake bird perched on a branch. When looking at it from the right side, it's beautiful.