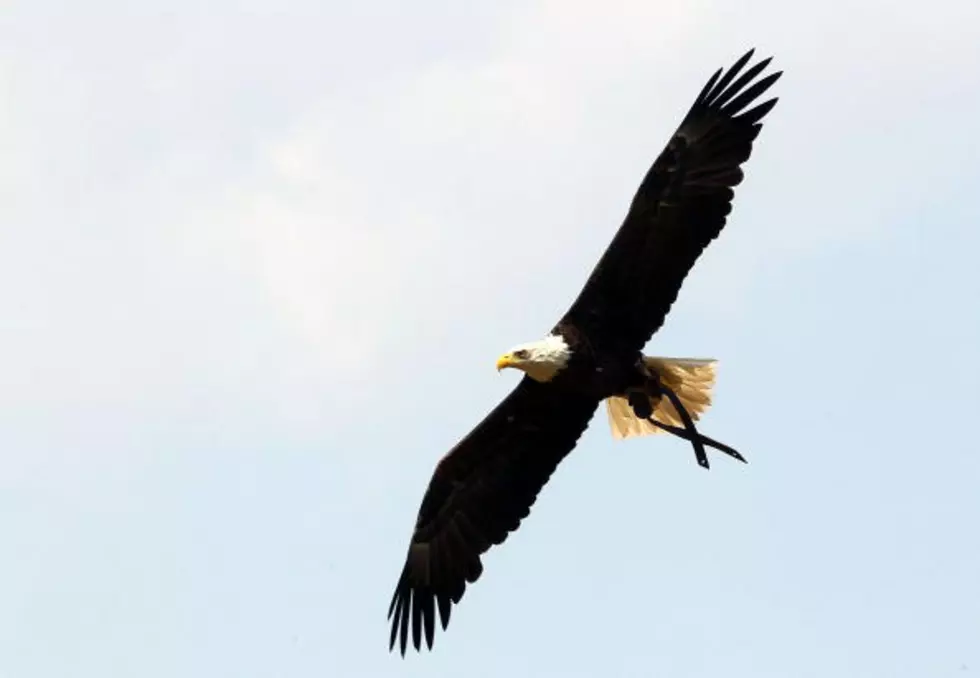 Reward Offered For Information In Bald Eagle Killing
Jim McIsaac/Getty Images
BATON ROUGE, La. (AP) — The U.S. Fish and Wildlife Service and the Humane Society of the United States are offering a reward of up to $7,500 for information leading to the arrest and conviction of whomever is responsible for killing a federally protected bald eagle.
The federal wildlife service and state Department of Wildlife and Fisheries are investigating the killing that occurred near Verret in St. Bernard Parish. The eagle was found April 4 near a fire station.
The New Orleans Advocate reports anyone with information is asked to call the state's Operation Game Thief hotline at 800-442-2511 or the wildlife service at 985-514-7115 or 504-214-2398.