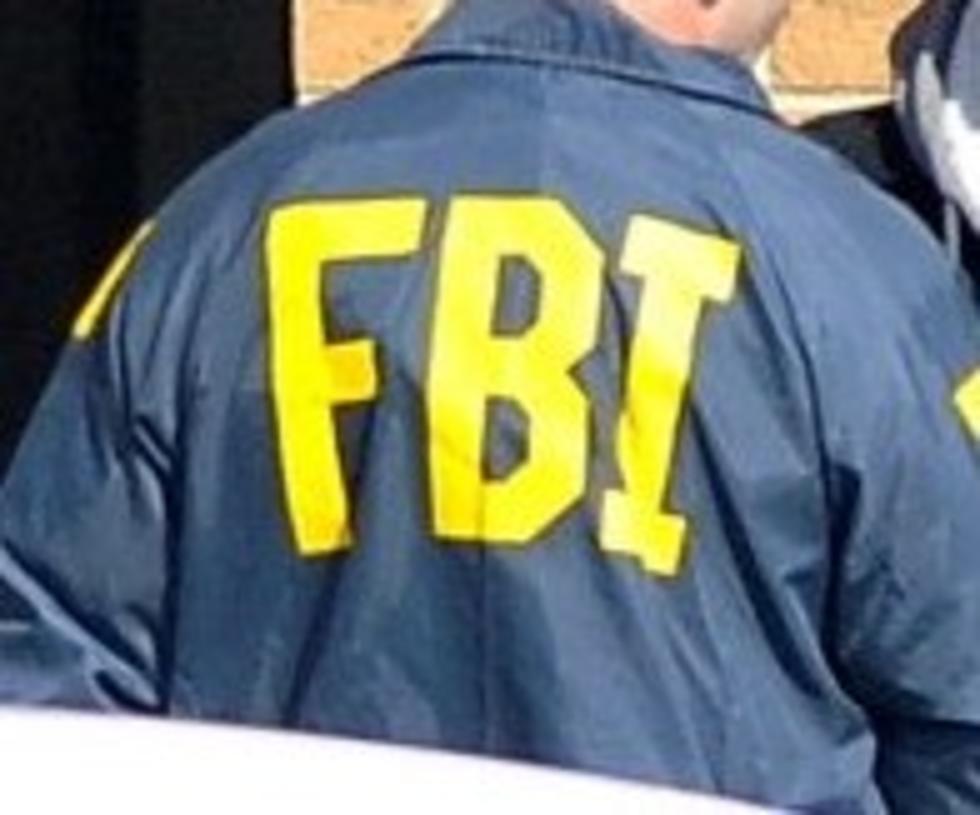 Prosecutors Say Alabama Man had Weapons in Truck
(Photo by David Dermer/Getty Images)
Prosecutors say an Alabama man arrested near the Capitol after the attack had a truckload of weapons, including components for 11 explosive devices, guns, smoke devices and machetes, along with a note containing information about a member of Congress.
Federal prosecutors wrote in court documents Tuesday that the note and volume of weapons that 70-year-old Lonnie Leroy Coffman had in his truck suggest he had "an intent to provide them to others" and to attack members of Congress. Coffman was charged with multiple firearms crimes.
In asking for Coffman to remain jailed until trial, prosecutors noted that he had dangerous incendiary mixtures creating napalm and appeared to be motivated to conduct violence against elected representatives.
The note in the truck referred to a judge appointed by President Barack Obama as a "bad guy" and gave the name of a member of Congress, noting the representative is of Muslim faith.
Coffman's lawyer didn't immediately respond to an email from The Associated Press seeking comment late Tuesday.
An Alabama man accused of participating in last week's riot had been out on bond on drug charges.
Court records show that a judge on Monday revoked the bond for 23-year-old William Watson after prosecutors said he was identified in photographs and video of the riot.
Authorities noted that they were able to identify Watson by the distinctive tattoos on his hand and that Watson appeared to describe his participation in a social media post objecting to people's speculation that he was an antifa member because of his appearance.
The social media post that prosecutors attributed to Watson said: "They wanna call me antifa because I have a video game tattoo on my hand and I was pleading for peaceful discourse. Let em say what they will. The fake news won't win against thousands of patriots who recorded today."
Watson's lawyer didn't immediately respond to an email from The Associated Press seeking comment.
___________________________________________________________
A Republican congressman says he won't apologize for remarks last week despite a proposed censure resolution accusing him of helping incite the mob that attacked the U.S. Capitol.
Alabama Rep. Mo Brooks said Tuesday that his critics are misrepresenting his remarks, which he says were intended as a pep talk for the next election cycle.
Brooks told a crowd at a Donald Trump "Save America" rally that preceded the riot that he wanted them to take a message back home and "along the way stop at the Capitol."
He said, "Today is the day that American patriots start taking down names and kicking ass." He was wearing a hat that said "Fire Pelosi."
Democratic Reps. Tom Malinowski of New Jersey and Debbie Wasserman Schultz of Florida on Monday introduced the resolution for censure, saying his words "helped spark chaos, destruction, injuries and death."
Brooks' office said his remarks were meant to inspire the crowd to fight in the 2022 and 2024 elections. He denied encouraging violence.
An Idaho man whose photograph was included on a federal list of those considered "persons of interest" in the siege of the U.S. Capitol has been jailed in Boise.
The Ada County sheriff's office says 34-year-old Josiah Colt turned himself in on Tuesday afternoon and was being held on a U.S. Marshal's hold.
Colt was among those who stormed the Capitol during a riot by loyalists of President Donald Trump as Congress prepared to certify the results of the election won by Democrat Joe Biden. Five people died.
After the insurgency, Colt posted a video to Facebook erroneously claiming he was the first person in the mob to sit in House Speaker Nancy Pelosi's chair. Photos from the siege show him in the seat normally used by Vice President Mike Pence in the Senate chamber.
Colt later issued an apology for his conduct through Boise TV station KBOI, saying his actions brought shame to himself and his country.
_________________________________________________________________
The man photographed sitting in House Speaker Nancy Pelosi's office chair during last week's Capitol insurrection has made his initial federal court appearance in Arkansas.
Sixty-year-old Richard Barnett, of Gravette, Arkansas, appeared before U.S. Magistrate Judge Erin Wiedemann in Fayetteville on Tuesday to hear the charges against him. Among them is a charge that he unlawfully entered a restricted area with a lethal weapon — in this case, a stun gun.
Barnett also is charged with disorderly conduct and theft of public property. If convicted on all charges, including the new lethal weapon count, he could be sentenced to more than 11 years in federal prison.
Barnett's attorney, Anthony Siano, conceded the validity of the warrant against him. Siano offered no further comment.
Barnett will remain in federal custody at the Washington County Detention Center in Fayetteville until a virtual detention hearing Friday, when a judge will decide whether to grant him bond.
According to a report in The Washington Post, the FBI had warned that extremists were preparing to come to Washington, attack Congress and engage in "war."
The report says the warning was issued internally by the FBI's field office in Norfolk, Virginia, a day before the violent riot at the U.S. Capitol.
The warning directly contradicts statements from the Justice Department and FBI officials that they had no intelligence to suggest a storming of the Capitol.
The Post says the memo described how people had been sharing maps of the Capitol's tunnels and discussing rallying points to meet up to travel to Washington. The newspaper reported that the document detailed posts calling for violence, including that "Congress needs to hear glass breaking, doors being kicked in, and blood from their BLM and Antifa slave soldiers being spilled."
It also said to "go there ready for war."
The Associated Press has not obtained the document. The FBI did not immediately respond to a request for comment.
Senate Democratic leader Chuck Schumer said the violence at the Capitol shows the need for the Senate to swiftly confirm Joe Biden's national security team on the first day of his administration.
Schumer said in a letter to colleagues that the deadly Capitol riot by a mob loyal to President Donald Trump last week was "one of the darkest days in all of American history."
He said Biden will need "key national security positions on Day One."
The Senate often confirms some nominees on Inauguration Day, Jan. 20, but this year the Senate will also likely be convening Trump's impeachment trial. The House is set to impeach Trump this week on a sole charge of inciting insurrection in the violent riot.
Schumer wants the chamber to swiftly take up those nominees for secretary of defense, secretary of homeland security, secretary of state, attorney general, and others.
Schumer outlined the party's agenda, vowing to push ahead on Democratic priorities.
Senate Democratic Leader Chuck Schumer is calling on the FBI to add anyone identified breaching the Capitol during last week's violent riot to the federal no-fly list.
Schumer sent a letter Tuesday to FBI Director Christopher Wray, saying the attack on the Capitol as Congress was voting to affirm President-elect Joe Biden's win was "domestic terrorism." He said those who stormed the Capitol should qualify as "insurrectionists for the No-Fly List."
Schumer told Wray that they must also be fully prosecuted to the full extent of federal law. The letter was obtained by The Associated Press.
The federal no-fly list is part of the U.S. government's Terrorist Screening Database and prohibits anyone who "may pose a threat to civil aviation or national security" from boarding a commercial aircraft. Generally, in order to be placed on the list, the government must have information that the person presents "a threat of committing terrorism" to the aircraft or the U.S. homeland or U.S. facilities.
The no-fly list is one of the government's most controversial post-Sept. 11 counterterrorism programs.