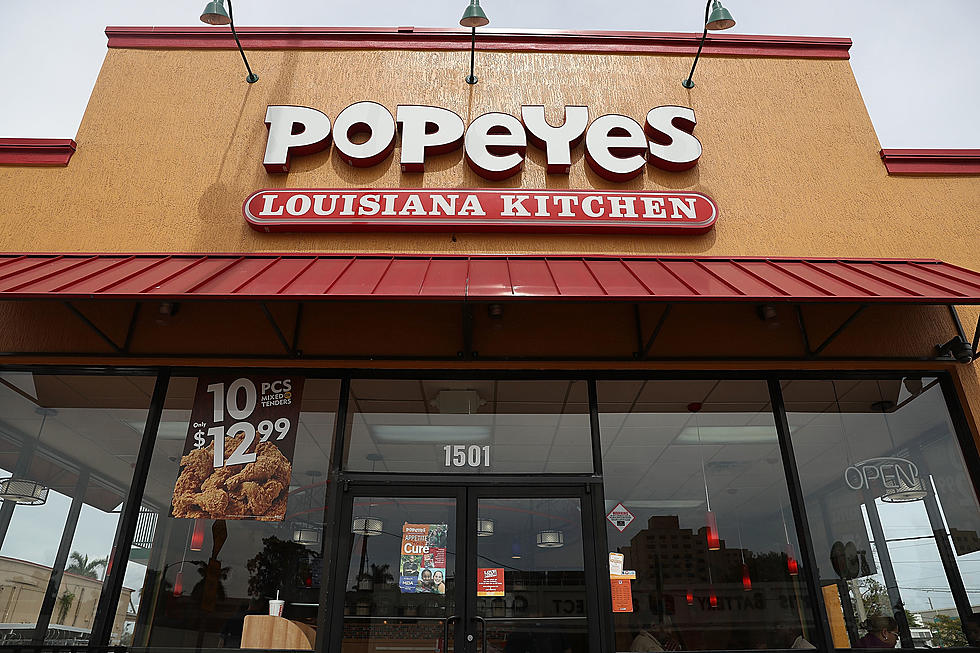 Popeyes Offers 'Girl Dinner' After Trend Goes Viral on TikTok
(Photo by Joe Raedle/Getty Images)
Popeyes knows the power of social media and they are now jumping on a new trend.
The "Girl Dinner," which does not take much effort to prep, will soon be available for consumers at the popular fried chicken restaurant.
Popeyes announced they will offer the following under their "Girl Dinner" tab:
Mashed Potatoes with Cajun Gravy
Homestyle Mac & Cheese
Coleslaw
Cajun Fries
Red Beans and Rice
Biscuits
As you can see here, there is no chicken on this simple menu and that is because the trend is simple meals.
This all started after someone on TikTok said that she was fine with simple meals, like from back in the day when peasants didn't eat elaborate dishes.
The items on the menu offer a southern taste to consumer, yet remains simple in fashion.
Some health experts and therapists are concerned that this trend could send the wrong message to some, and they remind everyone you do need to incorporate a well-balanced into your lifestyle.
LOOK: The 25 least expensive states to live in