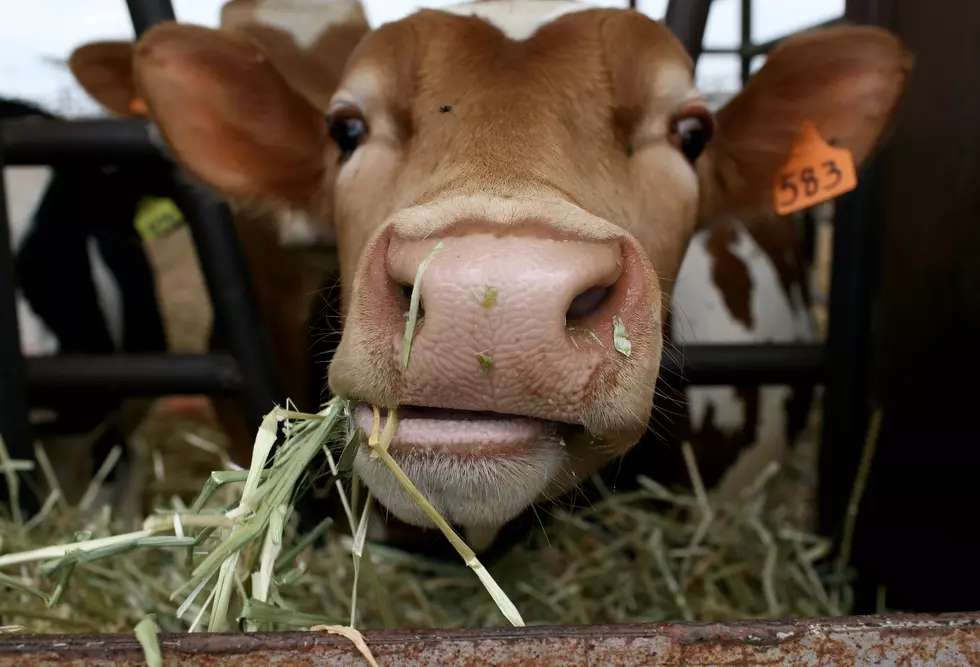 New Cow – Related Craze Is Getting Austrians In Trouble
Getty Images
Austrians are in trouble with authorities over a  new craze that involves cows.
Cow - kissing is a new trend in Austria that began with an app challenge for charity, according to Fox News. The developers of the app, Castl, have challenged users in Austria, Germany, and Switzerland to kiss cows for charity. Politicians and farming officials say the trend is a danger to cows and humans because it upsets cows and could lead them to trample those who come up to them.
This story's a good reminder not to approach any large animal you aren't familiar with, especially if you don't have experience with them.