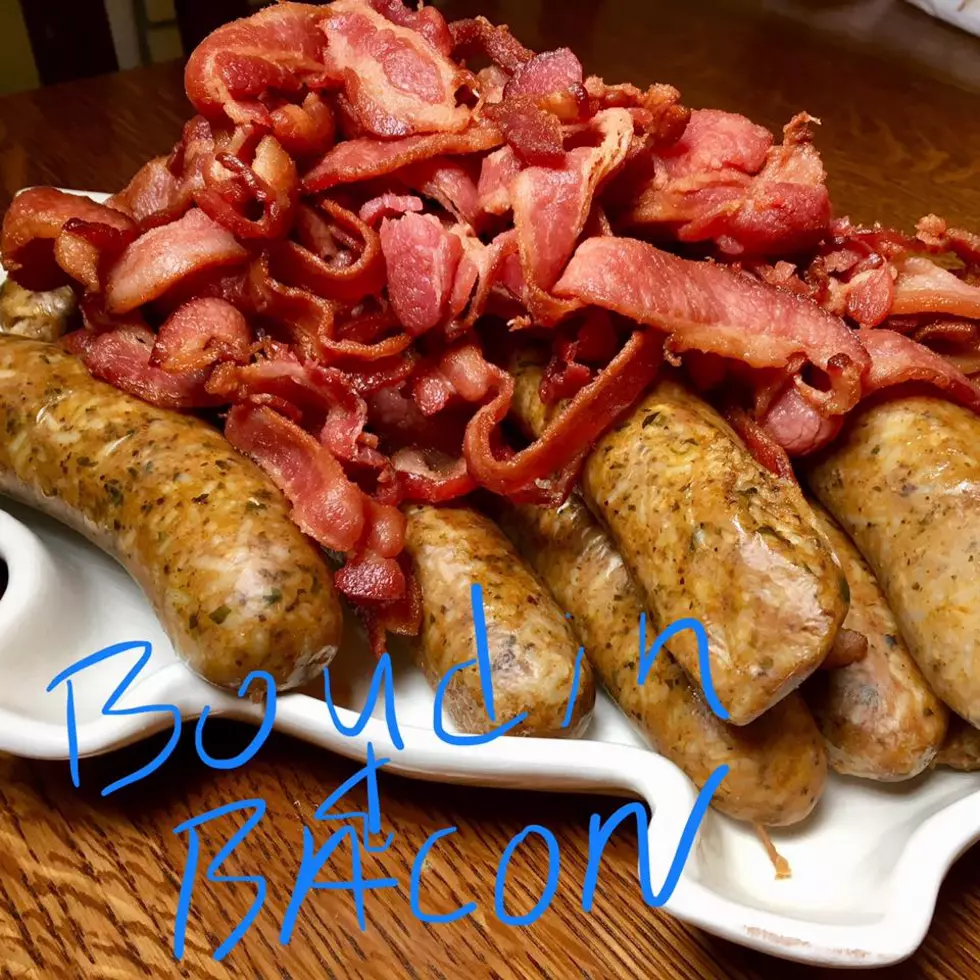 Meet Me At The Boudin Cook-off & Bacon Festival
Boudin Cook-Off Facebook
Tomorrow at Parc International, competitors from around Acadiana will be meeting up to showcase their distinctive versions of boudin.
This year, there is an added twist. In addition to the Boudin Cook-off, organizers are also hosting the first-ever Bacon Festival.
What more could you ask for? The event is free to attend, but there will be items for purchase.
Bob Carriker, organizer of the Boudin Cook-off, tells KPEL he fell in love with boudin when he moved here for a teaching position at UL Lafayette.
He says folks from this area and even a team from Texas will be on hand battling it out for bragging rights as this year's winner.
Carriker says because he also loves bacon, it seemed only natural to have an event about the tasty pork bellies in conjunction with a boudin festival.
The events begin at 10 a.m. and wraps up at 4 p.m. tomorrow.
I can't wait to see you there!