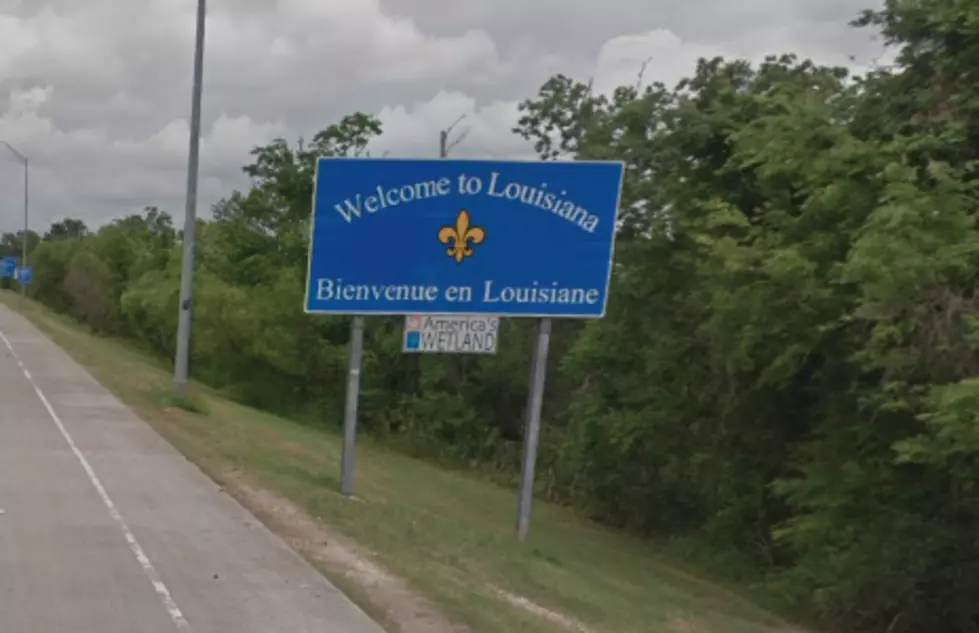 Louisiana is Dead Last, Even Mississippi is Better
Google Maps/Google Streetview
Every governor since Huey P. Long has promised to make Louisiana the best. I guess every one of them lied to us. Gee, what a surprise.
I wonder if the folks in Baton Rouge are proud of the news. I have to tell you, as a citizen of Louisiana, the latest U.S. News & World Report's "Best States" ranking list is a bit troubling, to say the least. The report has Louisiana dead last, number 50.
We used to be able to pick on Mississippi who was always dead last, well not anymore, this time it's us.
According to U.S. News & World Report, the rankings were compiled using, "extensive and reliable governmental and private sources as well as proprietary data including a national survey of what matters most to citizens around the country". Eight main categories were measured.
Health Care
The highest-weighted ranking looks at health care access and affordability, health care quality and health outcomes for citizens.-U.S. News & World Report
Education
The education ranking measures how well states educate students in preschool, K-12 and different levels of higher education.-U.S. News & World Report
Economy
The economy ranking tracks unemployment rates, GDP growth, migration into the state, patents, new business and more.-U.S. News & World Report
Infrastructure
The infrastructure rankings gauge the quality of states' bridges, public transportation, power grids, broadband and more.-U.S. News & World Report
Opportunity
This ranking measures poverty, housing affordability and equality for women, minorities and people with disabilities.-U.S. News & World Report
Fiscal Stability
This ranking tracks states' government credit ratings, liquidity, pension fund liability and budget balancing.-U.S. News & World Report
Crime & Corrections
Crime & Corrections ranks states based on public safety and the quality and fairness of their prison systems, including racial bias.-U.S. News & World Report
Natural Environment
The natural environment ranking looks at the quality of air and water in a state, as well as exposure to pollution and toxins.-U.S. News & World Report
Overall, Louisiana ranked #46 in healthcare, #48 in education, #47 in economy, #47 in infrastructure, #48 in opportunity, #42 in fiscal stability, #50 in crime and corrections and #49 in natural environment.
7 Interesting Facts About The Atchafalaya Basin Bridge