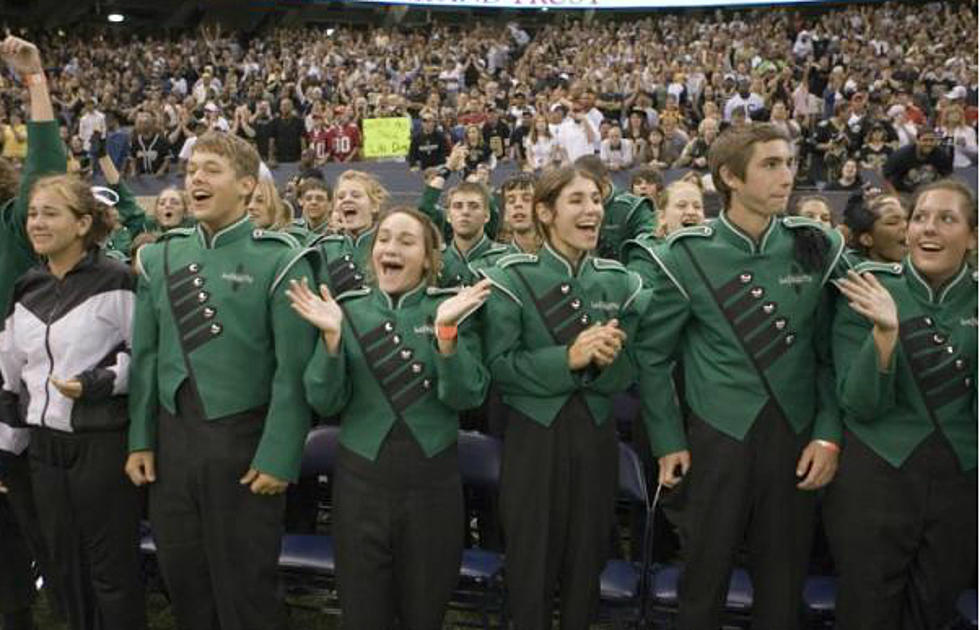 LHS Marching Band Headed To NYC For Macy's Parade
LHS Band (Photo Courtesy of Philip Gould)
The Lafayette High Mighty Lion Marching band has been chosen to participate in the 20-18 Macy's Thanksgiving Day Parade.
Macy's Parade staff made a surprise announcement at the school around 12:30 p.m. this afternoon.
The LHS band will be one of only 10 schools--out of hundreds of nationwide applicants--participating in the parade next year.
Macy's Parade staff, working secretly with school officials including band director Scotty Walker, surprised members of the marching band with the news that they have been selected fort the 92nd edition of the annual holiday tradition.