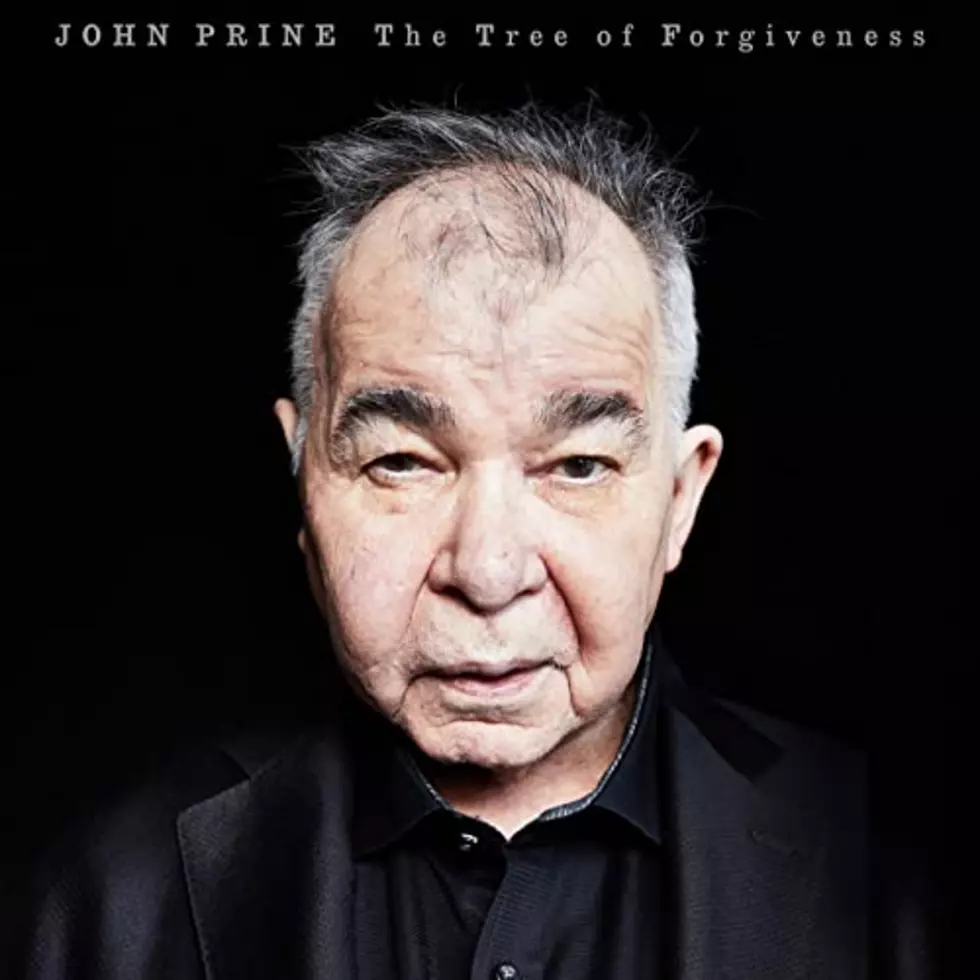 John Prine Dead at 73 (You Never Even Called Me by My Name)
amazon.com
John Prine died today at the age of 73. He had been diagnosed with COVID-19, and had several underlying health issues. Most people around here know his song "You Never Even Called Me by My Name", but there's so much more to John Prine than that song.
It's not often that I get upset when a celebrity dies. Don't get me wrong: I have sympathy for their friends, fans, and family (I'm not heartless, you know). There have only been a handful of celebrities who have moved me enough to make me upset at the news of their death.
John Prine is one of those celebrities. Army veteran, husband, songwriter, performer, Grammy winner, cancer survivor, actor (he played as Billy Bob Thornton's brother in 'Daddy and Them', and Andy Griffith was their father), the first singer/songwriter to be invited to perform at the Library of Congress, and a funny man. But you've never heard of John Prine, right? Well, he was a singer/songwriter's singer/songwriter, admired by great performers like Brandi Carlile, Bob Dylan, Kacey Musgraves, Kris Kristofferson, John Hyatt. The list is impressive.
Maybe you've heard some of his songs: 'Angel from Montgomery' (Bonnie Raitt), 'One Step at a Time' (George Strait), 'Jackie O' (John Cougar Mellencamp), 'Love is on a Roll' (Don Williams), 'You Never Even Call Me by My Name' (David Allan Coe), 'Unwed Fathers' (Johnny Cash), 'Spanish Pipedream' (John Denver). This list, too, is quite impressive.
John Prine had a way of taking everyday people and events and writing songs about them that make them the most important things in the world. From Sam Stone, a Vietnam Veteran who comes home with PTSD and meets an all-to-familiar end, to a Native American tribe that found two white babies in the woods, naming one Elizabeth (the fairer of the two), and the other, smaller, more fragile baby, Marie (the song that got me hooked on John Prine: Lake Marie).
(I must admit, my brain is going in so many directions trying to piece together what it is that I like so much about his songwriting, and I just can't focus enough to corral it into a simple format. Rolling Stone Magazine has professional writers working for them, so their story is much more concise. In the meantime, I'll just keep rambling.)
The funny songs like "In Spite of Ourselves", a duet with Iris DeMent, in which he describes two everyday average people who are each other's perfect match. "Dear Abby" is a song in which Abby gives everyone writing to her the same advice: "stop wishing for bad luck and knocking on wood".
And then there were the sad songs. "Hello in There", about how couples become complacent with each other, and themselves. "This Love is Real", a you-don't-realize-what-you-have-until-it's-gone song.
Another great John Prine song isn't a John Prine song at all: it's a song written about John Prine.  Kacey Musgraves has been a John Prine fanatic for most of her life. She wrote a song about hoping one day to "Burn One with John Prine", with him being on her list of ways to rebel. Musgraves wrote that song before she herself became a household name, and I was in the audience the first time she sang that song TO John Prine. You could tell that she was nervous. She even said at one point "y'all, I'm sitting next to JOHN PRINE!!". The song is mainly about her rebel ways and how she would love to "light up" with him, (which would be another way to rebel against what her family was pushing her toward).
I had the pleasure of seeing John Prine a handful of times, and each time was after his cancer surgery. The surgery, radiation and other treatments took a toll on his tongue, throat and, ultimately, his voice, leaving it very gravely. But, like any great singer/songwriter, the voice is only 10% of the performance, with the songwriting being the star of the show.
Rest in peace, John Prine. Thank you for the music.