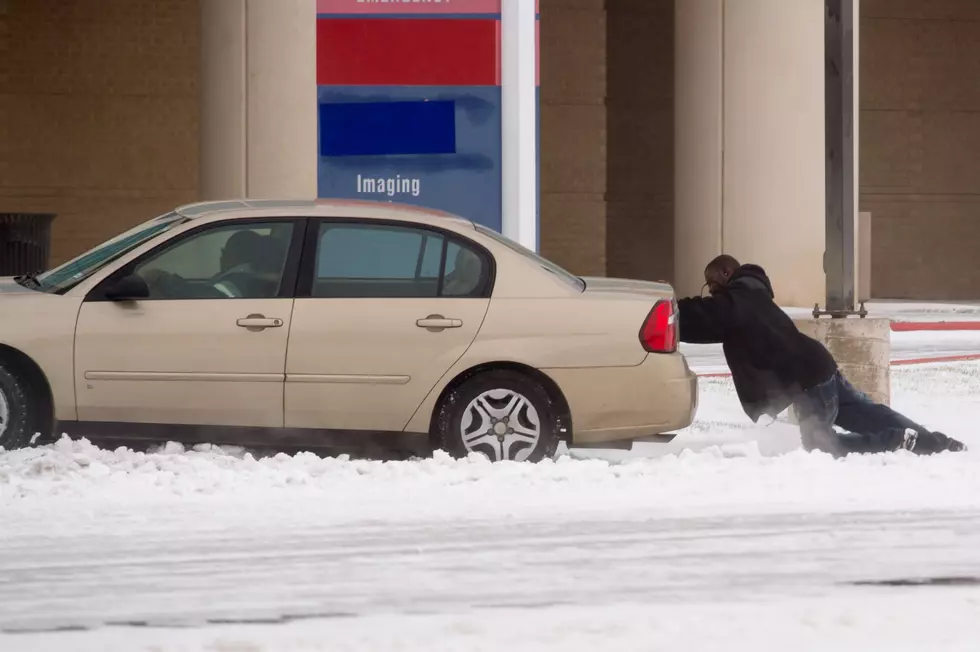 Heavy Snow Expected in Southwestern Texas, Tornados for Louisiana
Photo by John Weast/Getty Images
The National Weather Service is predicting heavy snow in southwestern Texas on New Year's Day. Even on the last day of the year, 2020 continues to be a very odd year. Even Mother Nature is getting in on the weirdness.
Jeremy Grams from the National Weather Service's Storm Prediction Center, says 12 to 18 inches of snow is expected in southwest Texas the last day of the year. Another 3 to 5 inches is in store for western Oklahoma on New Year's Day.
The winter storm that will be creating all that snowfall in Texas will also be affecting Acadiana as well, just not in the way of snow. Grams thinks the storm will cause tornadoes in parts of Texas, Louisiana and Mississippi on New Year's Eve.
Local forecasters are warning to keep travel time to a minimum stating late afternoon New Year's Eve if at all possible. Winds and rain will start to kick up late afternoon New Year's Eve. Acadiana has a nearly 100% chance of rain late in the day of New Year's Eve and into the evening hours.
The good news is, we'll have a beautiful New Year's Day once the front moves through. Saturday, Sunday and Monday will be gorgeous with temps on the cooler side, the 30s and 40s in the evenings.