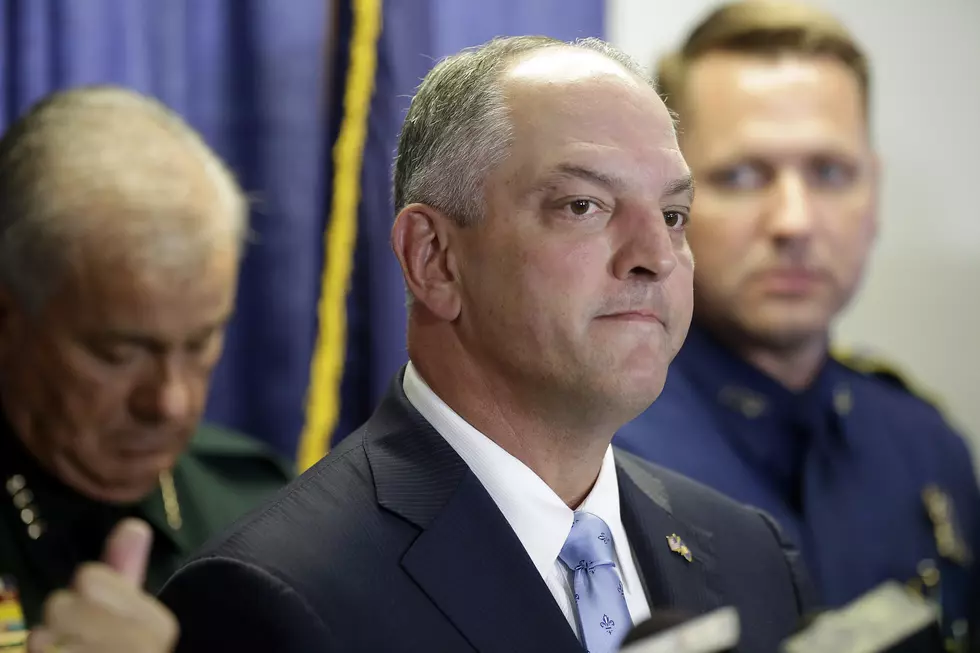 Governor Edwards Has Extended Phase 3 for Louisiana
Getty Images / Joshua Lott
Enter your number to get our free mobile app
If you were hoping to break free of the restrictions that have been in place since May of this year, I've got some bad news.
Louisiana Governor John Bel Edwards has extended the Phase 3 restrictions that we are currently living under until Nov. 6.  According to WDSU, that means that the mask mandate stay in place for another month in order to combat the spread of COVID-19.  In case you need a refresher on what that mandate requires, here's the exact wording from the office of the Governor:
The order requires face coverings for everyone ages 8 and older except for the following:
Anyone who has a medical condition that prevents the wearing of a face covering
Anyone who is consuming a drink or food
Anyone who is trying to communicate with a person who is hearing impaired
Anyone who is giving a speech for broadcast or to an audience
Anyone temporarily removing his or her face covering for identification purposes
Anyone who is a resident of a parish without a high COVID incidence that has opted out of the masking mandate
The masks aren't all.  This also means at least another month of bars operating at a mere 25% capacity (and that's capped at 50 people), no live music at indoor events, and weddings, and groups in general can gather in numbers no larger than 250 people.
CHECK IT OUT: Here's how to stop your glasses from fogging while wearing a face mask