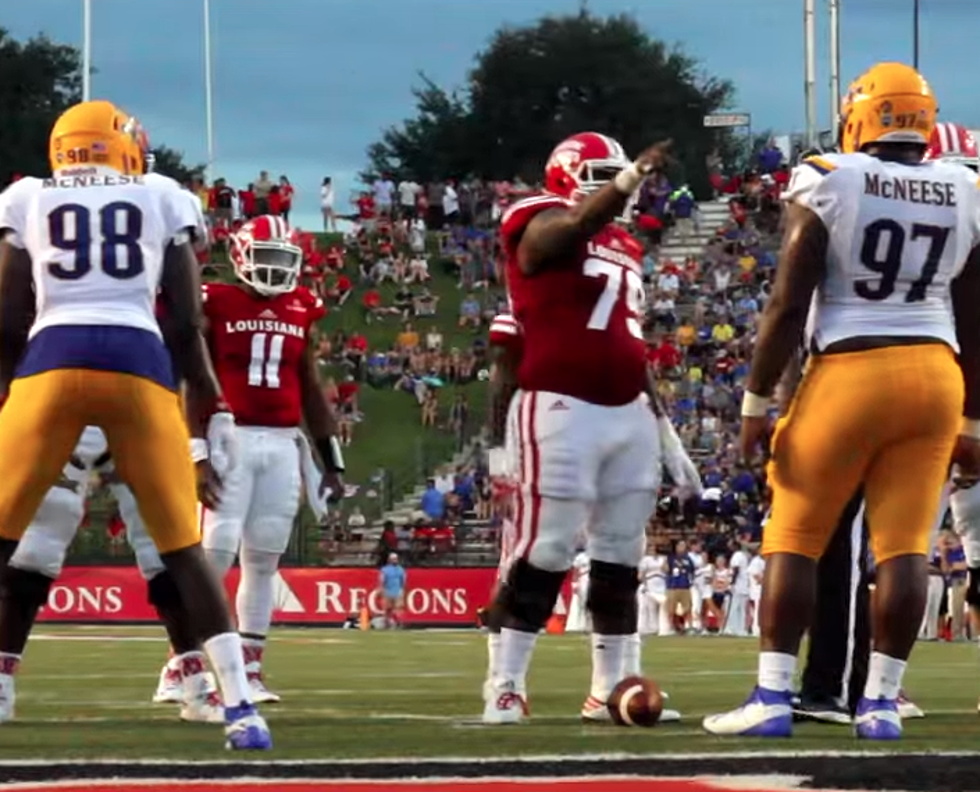 Fan Days Set For Ragin' Cajun And McNeese Football
Motu Pictures via YouTube
The college football season begins August 31st in Louisiana. On that day teams from LSU, the University of Louisiana, and McNeese will be in action. The Tigers will host Georgia Southern. The Ragin Cajuns will travel to New Orleans to face Mississippi State. The Cowboys will host the Jaguars of Southern University.
But before the first snap is taken and the first tackle is made there is a little matter of the teams getting better acquainted with their fans. That's where the annual fan day festivities come into the picture.
McNeese will host their Fan Day at Cowboy Stadium this Sunday. The event will run from 4:30 until 6 pm. Fans will enter the stadium at the Northwest Gate entrance. Those in attendance will be offered a free schedule poster and card. Fans will also have the chance to meet new Cowboys Head Coach Sterlin Gilbert. Admission to Cowboys Fan Day is Free.
Louisiana's Fall Fan Day will encompass not only football but all of the fall sports at the university. That means Ragin Cajun fans can not only meet and take pictures with the Coach Billy Napier and the football team, but they can also meet and take pictures with other coaches and athletes who compete in soccer and volleyball.
Fan Day at U.L. will be held on Sunday, August 18th beginning at 11 am and ending at 1 pm. The event will be held at the Cajundome Convention Center in Lafayette. Admission is free.
LSU announced in 2017 that their Fan Day activities would be tied to the annual Spring football game. So there is no special event planned for fans this fall. Officials at LSU say the move to the Spring was done In an effort to improve access and involvement for fans and student-athletes.