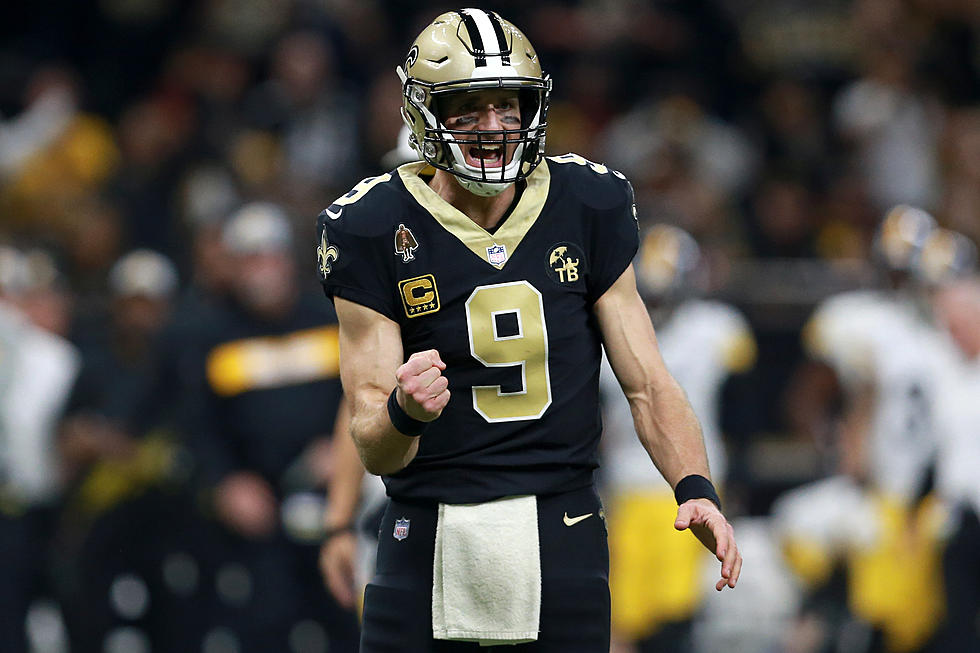 Drew Brees Asks Crowd to 'Get Loud' When 49ers Huddle This Sunday [Photo]
Getty Images/Sean Gardner
The Saints have a huge game this Sunday as San Francisco travels to New Orleans. There's no place like Dome, and Drew Brees has a favor to ask of fans at the game.
Brees says get loud as the San Francisco offense huddles up to call their plays. Make it as hard as possible for them to hear the right play.
When Drew asks, the Who Dat Nation responds so, I have no doubt the Superdome will be deafening this Sunday....and I can't wait!