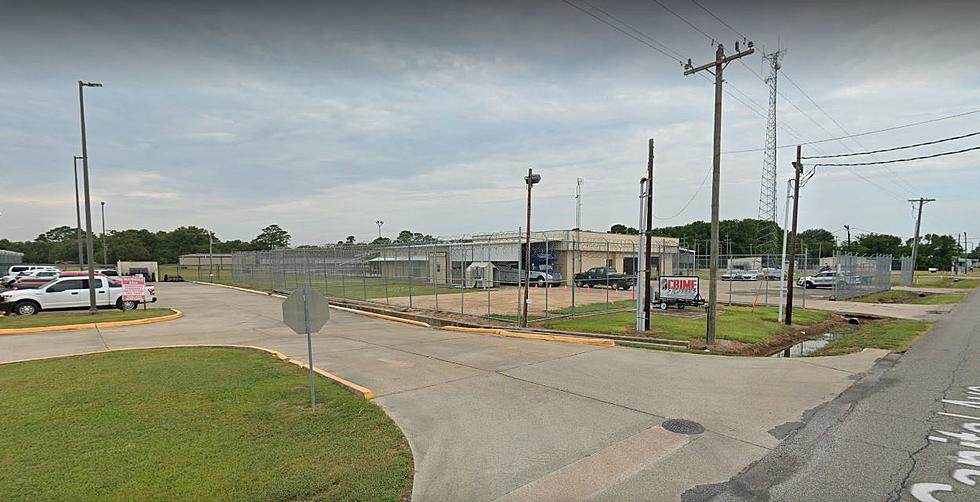 Crowley Inmate Charged Following Fentanyl Death in Acadia Parish Jail
Acadia Parish Jail, google street view
ACADIA PARISH, La. (KPEL News) - A year after an inmate at the Acadia Parish Jail died with fentanyl in his system the man accused of dealing him the drugs is now charged with his death.
According to a press release from the Acadia Parish Sheriff's Office, 35-year-old Tyrone Vankeith Robinson of Crowley has been charged with Second Degree Murder in his fellow inmate's death that happened in June 2022 at the jail. Robinson was in jail at the time and allegedly provided the drugs that were illegally brought into the jail. Authorities say that shortly after the drugs were provided to him, "the victim" died and an autopsy showed fentanyl in his system at the time of his death.
Crime Stoppers of Acadia Parish Looking for Burglary Suspects
While we are in Acadia Parish, let's highlight an unsolved burglary case presented by Crime Stoppers of Acadia Parish.
The thievery happened overnight May 27/May 28 in the 2300 block of Tornado Drive, south of Church Point. Sheriff K.P. Gibson says the unknown suspect(s) were able to get onto the property by removing a metal gate and then forcefully entering the shop. Here were the items stolen, valued at over $15,000.00:
a Scag Cheetah 60" zero turn mower
a utility trailer
a deep freezer
various frozen meat
Authorities say the suspect vehicle appears to be a 4-wheel drive F150 with running boards.
If you have any information regarding this crime, you are urged to call the tips line at 789-TIPS or download our P3 tips on your mobile device to report your tip.
All callers will remain anonymous and can receive up to $1,000 cash reward for information leading to an arrest in this case.
How YOU Can Avoid Warm-up Theft
There are several ways you can avoid falling victim to warm-up theft, which is when car thieves target unattended vehicles that have the engines running.
12 Signs That You Could Be a Victim of Identity Theft
Identity theft can happen so quickly, and potentially take so long to resolve. Keep an eye out for these 12 warning signs and maybe you can limit the damage done to your credit and your life.